The HR Trends Report 2023 found employee stress and burnout levels concerning.
Assess the domains contributing to burnout within your organization to improve workplace mental health and wellness at the systemic level.
---
Source: McLean & Company HR Trends Survey. HR Trends Report 2023.
Leverage the Workplace
Wellness Survey
Make certain you're focusing on the workplace areas contributing most to employee burnout.
Build a healthy work environment where organizational policies, practices, and values create a system in which both individual employees and the organization can thrive.
Work with our internal experts to design an action plan and identify next steps to address burnout.
Show your employees you care by aligning the organization's future wellbeing initiatives with their needs.
Escape the Burnout Cycle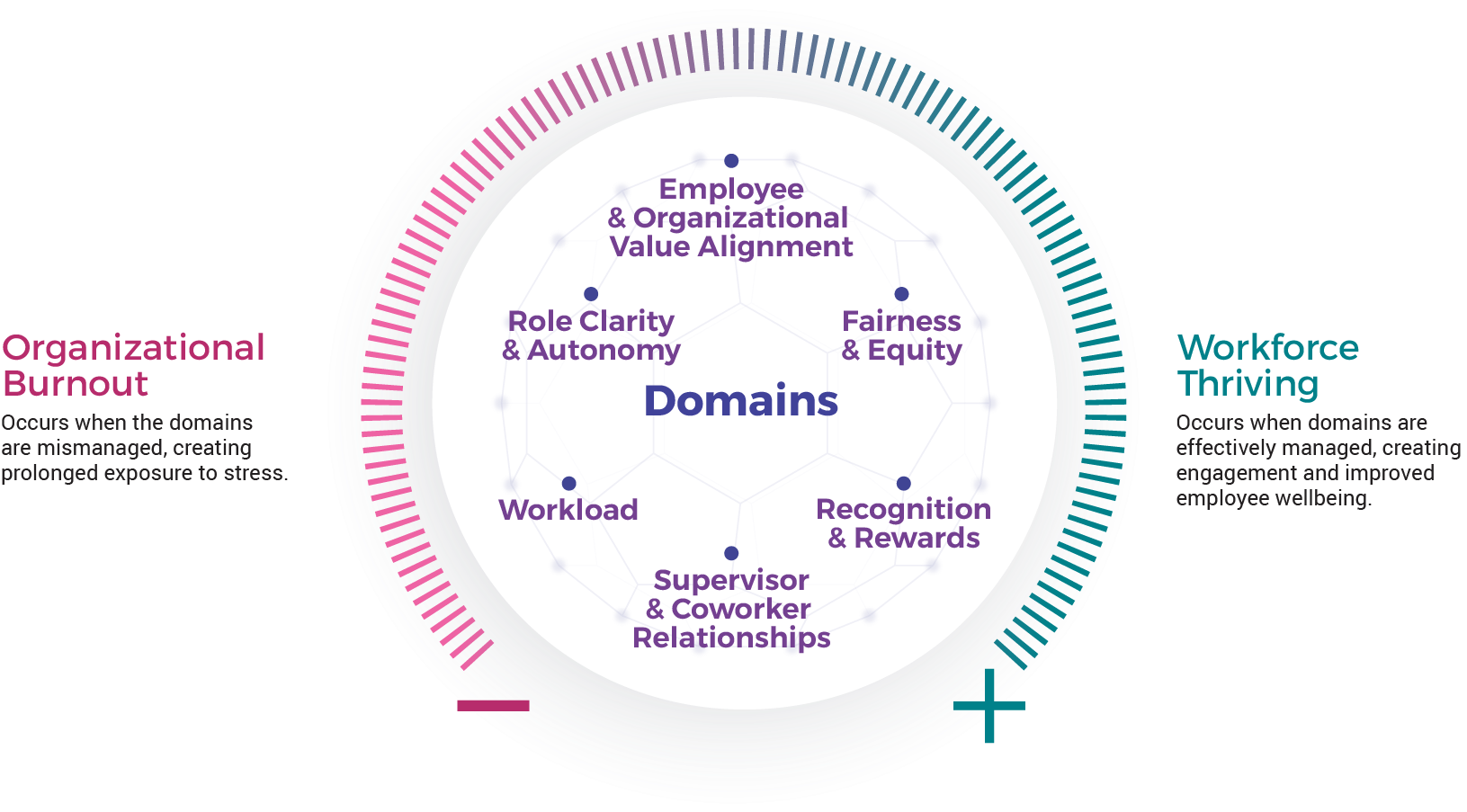 ---
Adapted from Maslach & Leiter.
As a term, burnout has been around for decades; recently, the World Health Organization (WHO) called burnout an occupational phenomenon. While the relief from burnout is typically managed at an individual level, it's the responsibility of the organization to prevent it in the first place.
The absence of clear methods to assess and evaluate burnout makes it difficult to select organizational tactics that specifically address the root causes of burnout.
Addressing burnout at the individual level is not enough. Solutions like yoga and mindfulness practice are important, but offer only temporary relief. The root causes of employee burnout are often systemic and require a multi-level approach.
Without organizational action, an infinite cycle of employees re-experiencing burnout can be expected. A healthy work environment is one where organizational policies, practices, and values create a system in which individuals and organizations can thrive.
Start taking hold of employee wellbeing and address
burnout at its foundation.
Book a Call