HR Management & Governance Survey
HR Management
& Governance
Improve HR effectiveness and team accountability.
As HR teams grow it becomes harder to keep everyone on the same page and align perceptions of how effectively the HR department is performing and how important each HR functional area is.
Ambiguity and a lack of visibility into area ownership creates a misunderstanding of priorities and strategic goals that make leading an HR department harder than it needs to be.
Enable team alignment and create an evidence-based action plan to improve key HR areas and increase overall HR effectiveness with the HR Management & Governance Survey.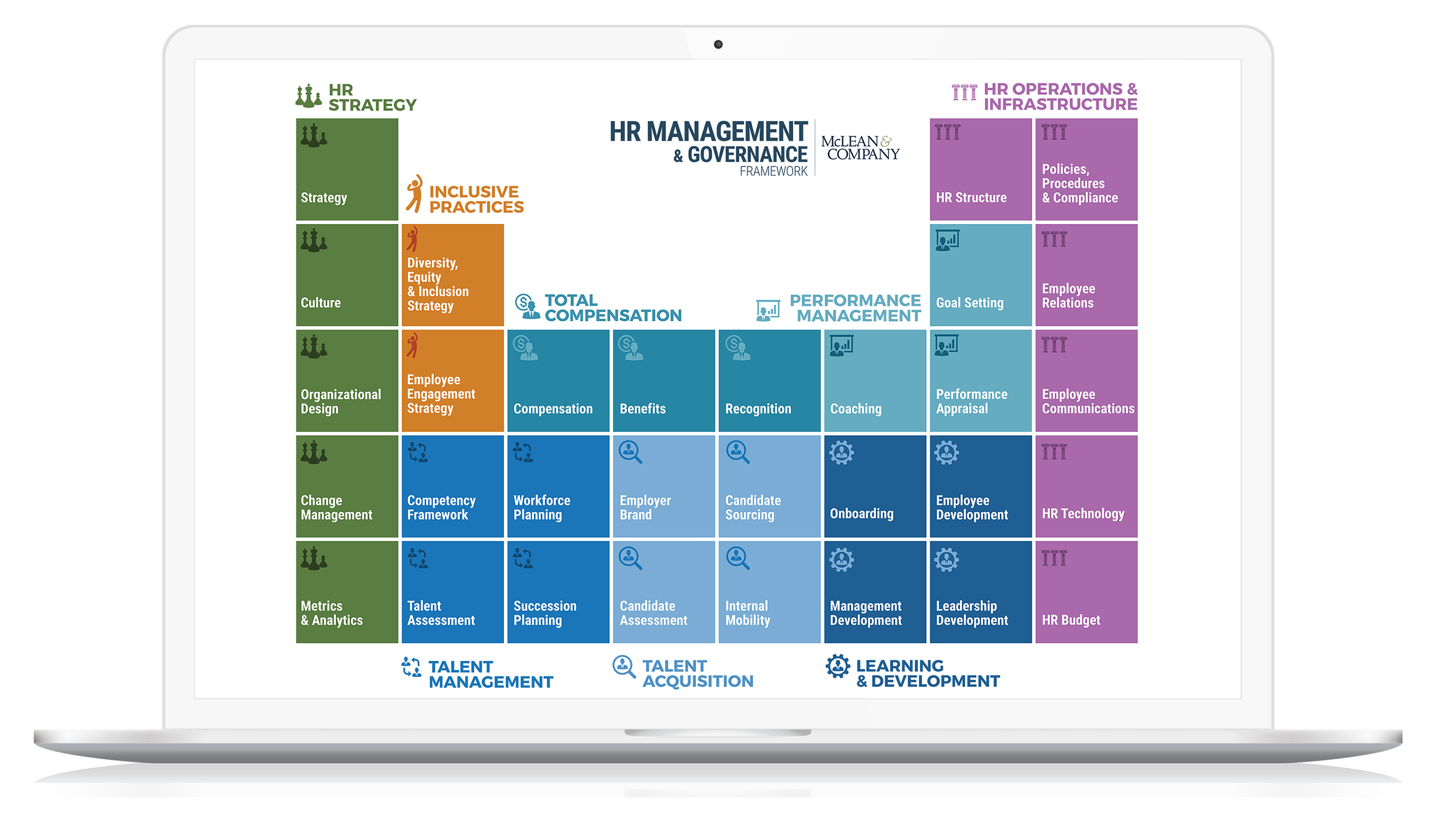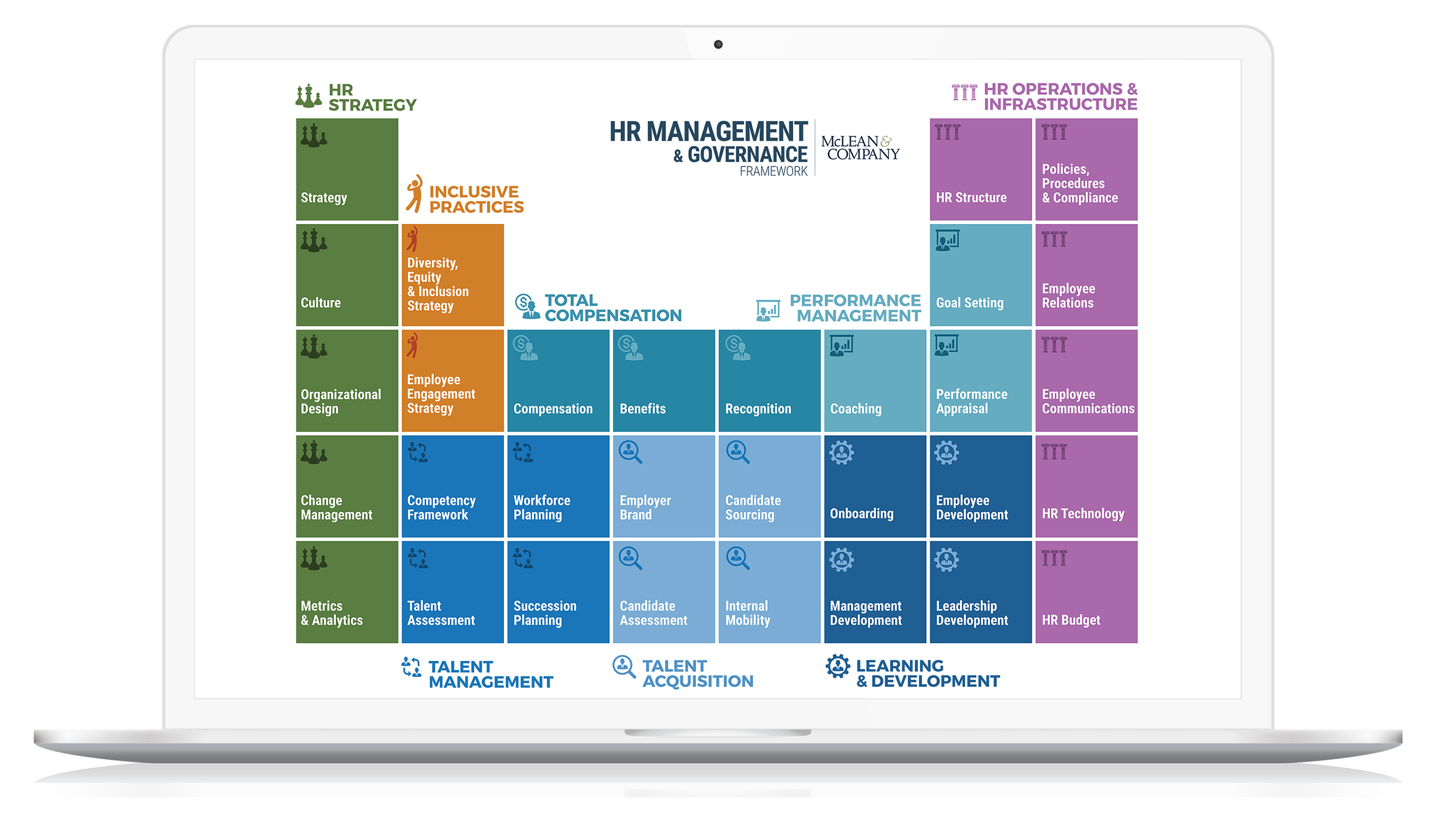 Evaluate
Importance and effectiveness of HR areas
HR areas to improve, leverage, evaluate, and maintain
Action
Explore the HR team's perceptions of each area's importance and effectiveness.
Identify HR areas to prioritize for improvement.
Evaluate
Perceived effectiveness of HR areas
Variations in perceived effectiveness
Effectiveness of each HR area relative to others
Action
Examine which areas drive the most value to HR and the organization.
Use this to inform the prioritization of key HR areas to focus on improving.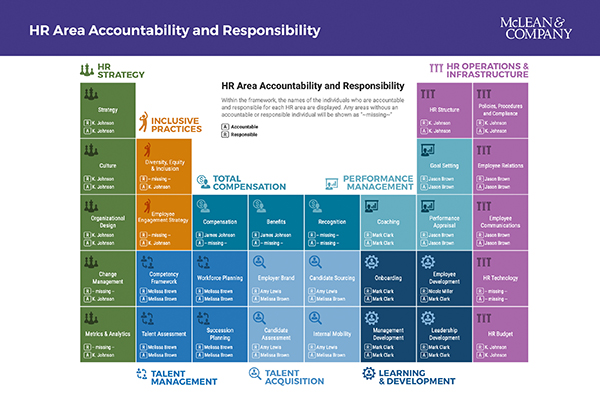 HR AREA
Accountability and Responsibility
Evaluate
Distribution of accountability and responsibility across all HR areas
Action
Identify gaps and overlaps in accountability and responsibility.
Redistribute accountability and responsibility from HR leaders to the rest of the team as necessary.
Build a plan to ensure all HR areas have assigned accountability.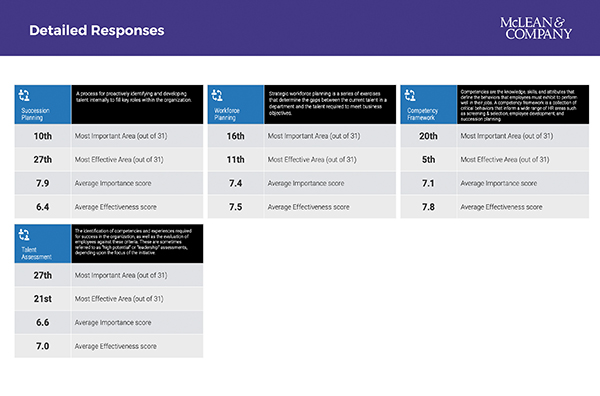 DETAILED RESPONSES BY
Core HR Function
Evaluate
Importance and effectiveness of the HR areas within each core function
Action
Understand the importance and effectiveness rankings and scores of each HR area.
Use this information to assist with the prioritization of HR areas for improvement.
Collect vital insights to determine HR goals and create accountability.
Make the most of
your survey results.
Leverage a comprehensive offering – we guide you through launching, assessing, and acting on your feedback to optimize HR effectiveness.
Our advisors explain your results and help to uncover key insights based on your survey feedback.
We partner with you to create an action plan and share resources to implement the plan.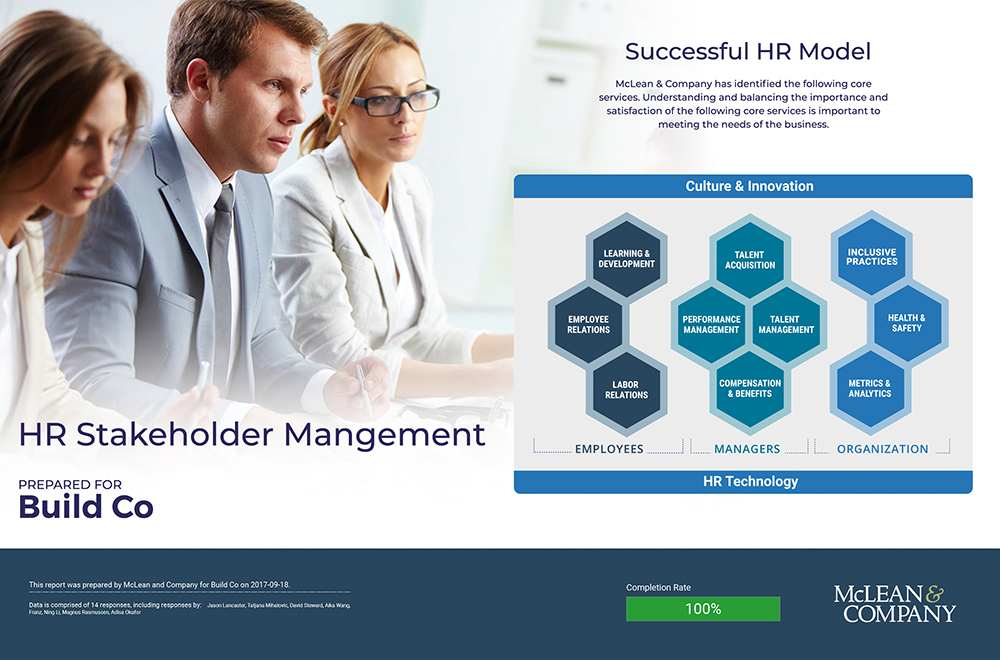 HR Stakeholder Management Survey
(For non-HR stakeholders)
Identify stakeholder perceptions and optimize alignment between HR and the organization.
Align HR and stakeholders
Gain a holistic perspective of the HR department when you launch both the HR Management & Governance and HR Stakeholder Management surveys together.
Compare feedback from stakeholders on HR core services with feedback from HR employees.
Identify where HR programs are under or over serviced.
Effectively prioritize program and planning efforts based on stakeholder needs and HR area importance.
Build an annual action plan for improvement.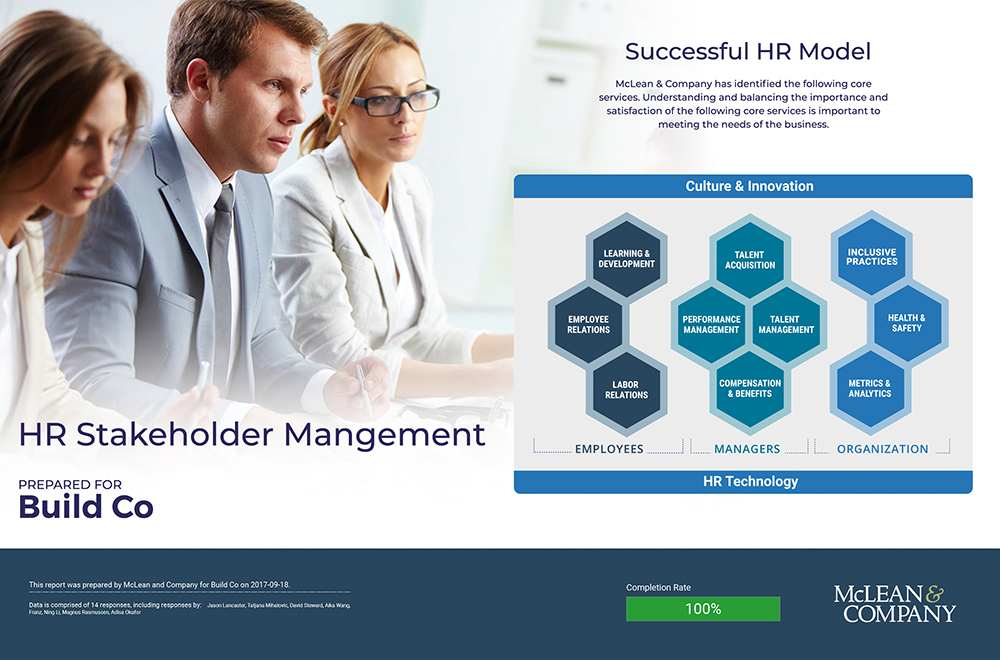 HR Management & Governance Survey
(For non-HR stakeholders)
Identify the HR team's perceptions of effectiveness and importance.
Ensure each practice area has assigned ownership and accountability.
Contact us for more details on the HR Management & Governance Survey.
HR Management & Governance Survey Report Preview