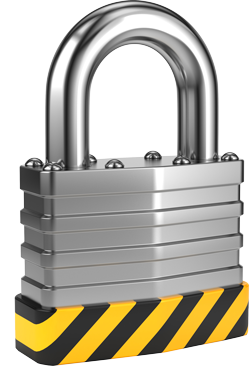 Already a member?
Sign in now
THIS CONTENT IS OUT OF DATE
This content is retired but we have related up-to-date content below.
Contributors
David Foot, Professor Emeritus of Economics at the University of Toronto, author of the best-selling books, Boom Bust & Echo: How to Profit from the Coming Demographic Shift and the updated paperback, Boom Bust & Echo: Profiting from the Demographic Shift in the 21st Century
Eric Kingson, Professor of Social Work at Syracuse University's School of Social Work, also a Co-Director at Social Security Works
Rose Macfarlane, General Manager of Human Resources, DairyNZ
Mark Steurer, Human Resources Director, Home Sales Company, Inc.
Your Challenge
Organizations are unprepared for the loss of employees who hold key roles, resulting in the loss of valuable knowledge, core business relationships, and profits.
Our Advice
Critical Insight
Mitigate the inherent risks of Baby Boomer retirement by carefully planning to transfer knowledge to incumbents.
Flexible work arrangements are an effective way to retain Baby Boomers while transferring knowledge.
Impact and Result
Analyze key roles, current incumbents, and potential successors to help assess and identify key role incumbent risk factors as well as potential successor readiness.
Plan for the transfer of critical knowledge held by key role incumbents.
Define formal transition plans for employees in at-risk key roles and their successors, leveraging your workforce and succession planning outputs, knowledge transfer strategy, and selected flexible work arrangements.
Guided Implementations
This guided implementation is a six call advisory process.
Guided Implementation #1 - Workforce planning for key roles
Call #1 - Discuss the key roles identified in the Workforce Planning Worksheet.
Guided Implementation #2 - Succession planning for key roles
Call #1 - Obtain advice on how to have career planning conversations with your employees.
Call #2 - Discuss how to complete individual risk assessments.
Guided Implementation #3 - Risk mitigation: knowledge transfer
Call #1 - Discuss how to select and implement the most appropriate knowledge transfer method for your situation.
Guided Implementation #4 - Risk mitigation: flexible work arrangements
Call #1 - Discuss how to choose mutually beneficial flexible work arrangements.
Call #2 - Review your finalized Role Transition Plan Template.
Book Your Workshop
Onsite workshops offer an easy way to accelerate your project. If you are unable to do the project yourself, and a Guided Implementation isn't enough, we offer low-cost onsite delivery of our project workshops. We take you through every phase of your project and ensure that you have a roadmap in place to complete your project successfully.
Module 1: Conduct Workforce Planning for Key Roles
The Purpose
Discover your key roles and their impact on the organization.
Identify employees within key roles.
Key Benefits Achieved
Business priorities are understood based on the organization's strategic plan.
Key roles and key role incumbents are identified.
1.1
Identify business priorities based on the business' strategic plan
Business priorities are determined and understood
1.2
Identify key roles that support the business focus
1.3
Identify current incumbents in all key roles
Current incumbents are identified
Module 2: Assess At-Risk Key Roles and Plan for Their Successful Transition
The Purpose
Understand the risks and gaps that need to be addressed.
Identify potential successors and determine how the knowledge will be transferred.
Key Benefits Achieved
Model of succession plan knowledge transfer is set.
Successors are identified and gaps between successors and incumbents have been assessed.
At-risk key roles identified
2.2
Identify potential successors and assess their readiness
Complete list of potential successors and their readiness to assume to the key role
2.3
Assess gaps between key role incumbents and potential successors
Gaps are determined and assessed
2.4
Determine knowledge-transfer method
Knowledge-transfer methods are discussed and identified
2.5
Identify potential flexible work arrangements
Applicable flexible work arrangement options are identified