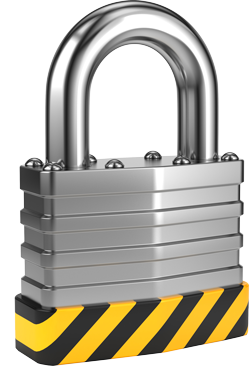 Already a member?
Sign in now
Contributors
Cal Barber, Independent Compensation Consultant, Professor & Consultant, Seneca College of Applied Arts and Technology
Chuck Csizmar, Principal, CMC Consulting Group
Cindy Xing, Independent Compensation Professional
Jeffery O'Leary, Manager – Performance & Planning, Maple Leaf Foods
Jerry McAdams, Author
John Brockman, Director Compensation, SuperValu
John Rubino, President, Rubino Consulting Services
Kieran O'Reilly, Managing Partner, Flintlock Consulting
Scott Busch, Vice President Total Rewards, Samuel, Son & Co.
Steven Osiel, Vice President Compensation & Incentives, Accompass, Lecturer at the University of Toronto
Trista Brudnick, Executive and Relocation Services, Reward Service Delivery, John Hancock/Manulife
Your Challenge
Employees struggle to identify the link between their actions and the short-term incentive plan (STIP), resulting in payouts that do little to focus employee behavior or drive a pay-for-performance culture.
A STIP is a key part of the Total Rewards offering and is critical to compete for talent in today's tough labor market.
Many STIPs incorporate too many performance measures, overcomplicating the plan and making it nearly impossible for employees to understand.
Our Advice
Critical Insight
Your STIP can't be everything to everyone – align the plan with key organizational objectives to highlight behaviors for success.
Leverage modeling to identify and mitigate risk inherent in performance measures to avoid unforeseen consequences of a STIP.
Balance administration with customization. While it is important to divide your employee population into logical segments to design relevant STIPs, creating multiple STIPs can be unwieldy to administer.
Translate "compensation speak" into clear everyday language so that all participants comprehend the STIP. For a STIP to direct employee behavior in the manner intended, managers and employees need to understand it.
Impact and Result
Use McLean & Company's four-step process to design a customized STIP that focuses on the achievement of organizational objectives, while also incorporating line of sight for employees.
Keep it simple – this will ease the administration, comprehension, and communication of the STIP.
Monitoring, adjusting, and reviewing regularly are critical for the ongoing success of a STIP.
Guided Implementations
This guided implementation is a sixteen call advisory process.
Guided Implementation #1 - Align the STIP with key strategic priorities
Call #1 - Assess current state and discuss current STIP pain points.
Call #2 - Select key organizational objectives.
Guided Implementation #2 - Design the STIP
Call #1 - Discuss STIP structure and participation.
Call #2 - Review how to select organizational, business unit, and individual performance measures.
Call #3 - Brainstorm potential risks associated with each performance measure.
Call #4 - Discuss sources of data, data required, and triangulation.
Call #5 - Review how to select performance measure thresholds, targets, and maximums.
Call #6 - Examine performance measure weightings.
Call #7 - Discuss sources to determine the target payout percentage.
Call #8 - Review modifier and implications.
Guided Implementation #3 - Plan the STIP payout
Call #1 - Discuss key modeling practices and how to evaluate and mitigate the associated risks.
Call #2 - Prepare to share modeled scenarios with executives.
Call #3 - Develop a list of logistic action items.
Guided Implementation #4 - Communicate, monitor, and review
Call #1 - Customize the STIP Overview Template to your organization.
Call #2 - Discuss and plan for manager training and education.
Call #3 - Review STIP implementation and discuss areas for improvement.
Book Your Workshop
Onsite workshops offer an easy way to accelerate your project. If you are unable to do the project yourself, and a Guided Implementation isn't enough, we offer low-cost onsite delivery of our project workshops. We take you through every phase of your project and ensure that you have a roadmap in place to complete your project successfully.
Module 1: Assess the Current Organizational State and STIP
The Purpose
Identify the needs of the organization to tailor and optimize the STIP.
Key Benefits Achieved
Current state of STIP evaluated. Key objectives and behaviors identified to align the STIP with organizational goals.
1.1
Assess current state.
1.2
Evaluate current STIP (optional).
Uncovered current STIP pain points.
1.3
Determine organizational objectives that the STIP will support.
Decided on key organizational objectives the STIP will support.
Module 2: Define STIP Structure and Eligibility
The Purpose
Design a STIP that is customized to the organization.
Key Benefits Achieved
A focused STIP that drives employee behavior and results.
2.1
Identify STIP structure.
Built STIP structure that is appropriate for the structure of the organization.
2.2
Determine STIP participation.
Identified STIP participants.
2.3
Select performance measures.
Performance measures selected in alignment with the STIP structure.
Module 3: Plan to Design and Implement the STIP
The Purpose
Evaluate risk posed by STIP design.
Plan STIP training, communication, and implementation process.
Key Benefits Achieved
Incorporate risk mitigation into the STIP.
An implementation plan for the STIP that addresses potential risks.
3.1
Examine potential risk associated with each performance measure.
Mitigated potential program risks.
3.2
Identify how to gather data.
Determined data sourcing methods and owners.
3.3
Plan to design and implement the STIP.
Planned STIP implementation activities.