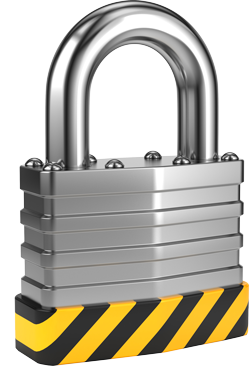 Already a member?
Sign in now
Contributors
Diane Bogino, President, Performance Strategies Inc.
Debra Dickerson, Career and Succession Planning Consultant
Melissa Gardner, HR Assistant, ZTR
Jeff Gross, CEO and Co-Founder, MyPeoplePlan
Donna Krakovsky, Strategic Human Resources Business Partner, Altus Group
Sharon Louie, Assistant Division Chef, Human Resources Division, CalPERS
Ilia Maor, Senior Manager – Research, Info-Tech Research Group
Jan Morris, Workforce Planning and Succession Manager, Federated Co-operatives
David Muratori, Talent Management Professional, Financial Sector
Tracy Paddison, HR Manager, ZTR
Sue Plaster, Consultant for Diversity, Succession Planning and Leadership, Sue Plaster Consulting
William Rothwell, Professor of Workforce Education and Development in the Department of Learning and Performance Systems Expert, Pennsylvania State University
Several Strategic Workforce Planning Professionals from a large North American financial institute
Your Challenge
Succession plans need to not only mitigate risks of vacancies in critical roles but also ensure employees are being purposefully developed and engaged. Career development is especially important as it was cited as the number one reason for leaving an organization according to McLean & Company's Exit Survey.
Organizations are looking for a standard process for succession planning, when in reality, there is no one-size-fits-all solution.
Succession planning is a continuous process that requires regular assessments and modifications to keep up with the pace of change in our world of work.
Our Advice
Critical Insight
Not all roles are equal some are more important to the organization than others. Succession plans need to focus on critical roles within the organization to ensure the efficient use of efforts and resources.
Organizations need to be agile in their approach to succession planning. Certain critical roles require a conventional succession plan while others are better suited for shared talent pools.
Impact and Result
Focus succession plans on critical roles to ensure the efficient use of efforts and resources.
Create role groups to develop cross-functional capabilities.
Facilitate multiple calibration sessions to populate talent pools.
Ensure succession plans remain relevant by evaluating talent pools regularly and planning through the transition process.
Guided Implementations
This guided implementation is an eight call advisory process.
Guided Implementation #1 - Set succession plan goals and assess readiness
Call #1 - Discuss objectives of succession planning and set SMART goals and metrics of success.
Call #2 - Assess foundational talent management practices and develop a plan of action to address any gaps.
Guided Implementation #2 - Identify critical roles & role groups
Call #1 - Assess critical roles, their individual role profiles, and determine criteria for role groups.
Call #2 - Review role groups and discuss non-grouped roles.
Guided Implementation #3 - Identify potential successors and create talent pools
Call #1 - Identify minimum criteria for employees to be placed in talent pools.
Call #2 - Determine process to gather employee information and prepare for talent calibration sessions.
Call #3 - Discuss outcomes of talent calibration sessions and finalize talent pools.
Guided Implementation #4 - Define framework for successor selection and transition process
Call #1 - Define your selection process and your succession planning maintenance plan.
Book Your Workshop
Onsite workshops offer an easy way to accelerate your project. If you are unable to do the project yourself, and a Guided Implementation isn't enough, we offer low-cost onsite delivery of our project workshops. We take you through every phase of your project and ensure that you have a roadmap in place to complete your project successfully.
Module 1: Set Goals, Assess Key TM Practices, and Create Role Profiles
The Purpose
Make the case for designing an agile succession plan.
Set SMART goals and objectives.
Identify key gaps.
Key Benefits Achieved
Use McLean & Company's framework to add flexibility to succession plans.
A vision for the succession planning process.
A plan of action to address gaps and integrate talent management practices.
1.1
Set succession planning goals and objectives.
Succession planning goals, objectives, and metrics of success
1.2
Assess key talent management (TM) practices that support succession planning.
Assessment of TM practices
Plan of action to address any TM gaps
1.3
Identify critical roles and create individual role profiles.
Module 2: Create Role Groups and Prepare to Populate Talent Pools
The Purpose
Organize and profile roles to create talent pools.
Prepare for talent calibration sessions.
Key Benefits Achieved
Critical roles identified.
Talent pools populated.
Role groups identified and their profiles defined
2.2
Create role group profiles.
2.3
Determine minimum criteria for employees to be placed in talent pool.
Minimum criteria for talent pools identified
2.4
Set up process to gather information on talent.
Process to gather employee information set
2.5
Prepare for calibration sessions.
Prepared to conduct talent calibration sessions
Module 3: Define Implementation Action Plan
The Purpose
Prepare to develop talent.
Roll out succession planning program.
Key Benefits Achieved
Developed employees to succeed into key gaps.
3.1
Plan for development.
Plan of action for employee development
3.2
Define your selection process.
Defined selection process
3.3
Determine the rollout plan.
Identified succession planning implementation and maintenance plan