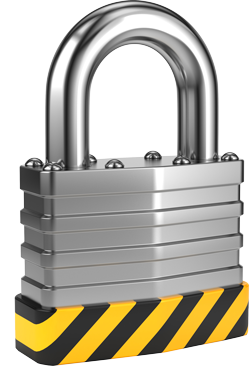 Already a member?
Sign in now
Contributors
Erin Berg, Senior Compensation Analyst, Mayo Clinic
Joel De Los Santos, Compensation Expert, Bayer
Kimberly Fleming, HR Specialist in Total Compensation & Job Evaluation, Trent University
Samantha Harak, Manager of Compensation & Benefits, Goldcorp
Josephine Lee, Manager of Compensation & Recognition, PwC Canada
Rick Radulski, Compensation Professor, University of Calgary
Mathew Sebastian, Human Resources Specialist in Compensation, University of Ontario Institute of Technology (UOIT)
Toni Umerez, Manager of Total Compensation Services and HRIS, Sheridan College
Your Challenge
Many organizations have moved to a compensation setting model that relies exclusively on market pricing – showing unjustified confidence in its reliability and an overreliance on external equity.
Our Advice
Critical Insight
Job worth hierarchies and market pricing should be treated as complements to one another, not substitutes.
When selecting a job evaluation method, err on the side of defensibility.
Job evaluation doesn't need to be burdensome.
Establish a maintenance process to regularly verify that the job worth hierarchy is aligned to strategy, incorporating flexibility.
Impact and Result
Organizations need to find the right balance between internal and external equity in order to allocate scarce labor dollars effectively.
To accomplish this, organizations must first determine their internal job worth hierarchy via job evaluation.
This blueprint will help you bring job evaluation and job worth hierarchies into the 21st century: reduce the bureaucratic burden, ensure strategic alignment, and increase flexibility.
Guided Implementations
This guided implementation is a three call advisory process.
Guided Implementation #1 - Prepare for job evaluation
Call #1 - Call content includes project rationale, job evaluation method selection, and committee considerations.
Guided Implementation #2 - Perform job evaluation
Call #1 - Call content includes approach for selected job evaluation method, including required stakeholders, process information, and common pitfalls. (Note: more than one call may be required for members employing the point factor approach.)
Guided Implementation #3 - Communicate and maintain job evaluation
Call #1 - Call content includes target transparency, ongoing maintenance planning, and establishing an appeals process.
Book Your Workshop
Onsite workshops offer an easy way to accelerate your project. If you are unable to do the project yourself, and a Guided Implementation isn't enough, we offer low-cost onsite delivery of our project workshops. We take you through every phase of your project and ensure that you have a roadmap in place to complete your project successfully.
Module 1: Select Factors That Will Be Used to Evaluate Jobs
The Purpose
Ensure factors that are chosen are linked with organizational strategy and will remain relevant for long periods of time.
Key Benefits Achieved
Organizationally aligned factors are selected.
1.1
Select strategically aligned factors.
Factors are assigned based on importance within the organization
Module 2: Tailor the Point Factor System for Your Organization
The Purpose
Input weighting for factors based on importance to organizational strategy.
Assign percentage points for the factors based on value to the organization.
Key Benefits Achieved
Jobs are weighted and assigned points, setting up the point factor method for implementation.
2.1
Set factor weights and point allocations.
Factors are weighted and given percentage points
Module 3: Execute and Maintain the Point Factor Tool
The Purpose
Ensure the point factor method runs in accordance with the organizational strategy.
Key Benefits Achieved
Point factor method successfully implemented into the organization.
3.1
Test the tailored tool.
Point factor method is implemented within the organization