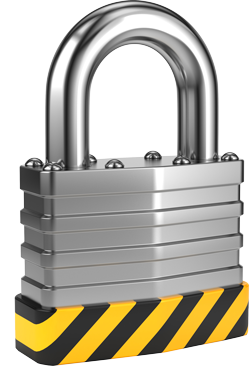 Already a member?
Sign in now
Contributors
David Bernstein, VP, Big Data for Human Resources, eQuest
Lynette Budhoo, Sr. Consultant, Human Resources Clinical Programs, Centre for Addiction and Mental Health
Bobby Guhathakurta, Talent Deployment & Development Manager, Advisory, EY Canada
Sharon Jobity, VP, Human Resources, Ontario Centres of Excellence
N. Robert Johnson, Practice Leader, Workforce Communications
Bonnie Langer, Senior VP, Human Resources, AGF Management Limited
Dirk Nieuwoudt, Associate Manager, Talent Management, EPI-USE Africa (Pty) Ltd.
Masahito Ninagawa, Expert, Lean IT, Loblaw Companies Limited
Lucy Norman, Manager, Talent Acquisition, Info-Tech Research Group
Ugo Orsi, IT VP Technology Operations, Loblaw Companies Limited
Jordan Santos, HR Manager, E&E Manufacturing Co, Inc.
Rika Snip, Communications Instructor, Lethbridge Community College
Your Challenge
Skills required for organizational success will constantly change to adapt to a world that is volatile, uncertain, complex, and ambiguous (referred to as "VUCA").
There will always be a skills gap to some degree. Organizations must plan ahead as best as possible to adequately prepare for this gap, especially in a VUCA environment.
As baby boomers retire, they are likely to take essential skills with them.
Our Advice
Critical Insight
Lack of clarity around key skills creates a vicious cycle: talent shortages are addressed by hiring externally, but external hires often lack the skills required to meet organizational needs. This results in a perpetual skills shortage with no clear idea of how to address it.
Don't create a skills inventory if you aren't prepared to maintain it in the long term. The more accurate it is, the more value it provides.
Impact and Result
Mass retirement paired with rapid organizational change demands an adaptable workforce and a comprehensive, well-aligned skills inventory to proactively address these issues and boost competitive advantage.
A skills inventory provides data to boost competitive advantage by:

Proactively combating the projected gap to prevent business interruption or a lag in productivity
Enabling better use of internal resources through assessment of workforce skills
Placing a greater focus on key skills aligned with organizational goals to allow for targeted development efforts
Increasing efficiency of internal practices, e.g. workforce planning, talent acquisition, and learning & development
Guided Implementations
This guided implementation is a six call advisory process.
Guided Implementation #1 - Define project scope and objectives
Call #1 - Discuss project objectives as they relate to the determined scope of the project to ensure greatest positive impact of the skills inventory initiative.
Guided Implementation #2 - Determine approach and create a communication plan
Call #1 - Review the ideal data collection method for your organization based on internal processes and discuss drafted messaging as part of the communication plan.
Guided Implementation #3 - Build skills inventory
Call #1 - Review the comprehensive list of skills that make up the inventory.
Call #2 - Discuss the data collection process and troubleshoot any pending issues.
Call #3 - Work through the plan for data entry and finalization of the skills inventory.
Guided Implementation #4 - Leverage skills inventory
Call #1 - Review all follow up initiatives related to the gap analysis and internal initiatives, and outline a plan for the ongoing upkeep of the inventory.
Book Your Workshop
Onsite workshops offer an easy way to accelerate your project. If you are unable to do the project yourself, and a Guided Implementation isn't enough, we offer low-cost onsite delivery of our project workshops. We take you through every phase of your project and ensure that you have a roadmap in place to complete your project successfully.
Module 1: Define Project Scope and Objectives
The Purpose
Set metrics and consider which proficiency levels the organization wants within the skills inventory.
Key Benefits Achieved
Proficiency levels are determined and metrics are defined.
1.1
Determine how proficiency levels will be defined within your inventory.
Skill categories and proficiency levels are reviewed
1.2
Set benchmark metrics and take baseline measurements.
SMART skills inventory goals and metrics are set
Module 2: Determine Approach and Create a Communication Plan
The Purpose
Create a communication plan for the Skills inventory.
Determine how you will track skills and proficiency levels.
Key Benefits Achieved
Communication plan is determined.
Data collection is decided and tool is chosen.
2.1
Determine the data collection method that best supports your organizational environment.
Data collection method determined
2.2
Create a communication strategy to obtain buy-in from managers and employees.
Communication strategy created
2.3
Determine what you will use to create your skills inventory.
Tool used to create skills inventory is discussed and determined
Module 3: Build Skills Inventory
The Purpose
Gather all current and key skills within the skills inventory.
Identify key skills and any gaps.
Key Benefits Achieved
Skills and proficiency levels are inputted within the skills inventory.
Key skills are noted and gaps are recognized.
Skills inventory is set.
3.1
Identify and define the comprehensive list of skills to be reflected in the inventory.
All skills defined, documented, and populated in the inventory
3.2
Cascade down to identify key skills within your complete list.
Skills inventory finalized and distributed