Diversity, Equity, and Inclusion Engagement Pulse
Take a thoughtful approach to mobilize inclusion efforts across your organization.
Organizations need to commit to
diversity, equity, and inclusion (DEI) as organizational values.
Emphasize inclusion as an organizational priority and uncover the most meaningful changes your employees want to see.
Organizations need to:
Communicate DEI as a priority.
Understand that ingraining inclusion in organizational culture is not a single event but an ongoing journey.
Focus on real employees' experiences to design a DEI strategy.
Continue to engage employees through the best of times as well as the worst of times.
Show commitment by acting on results and feedback from employees.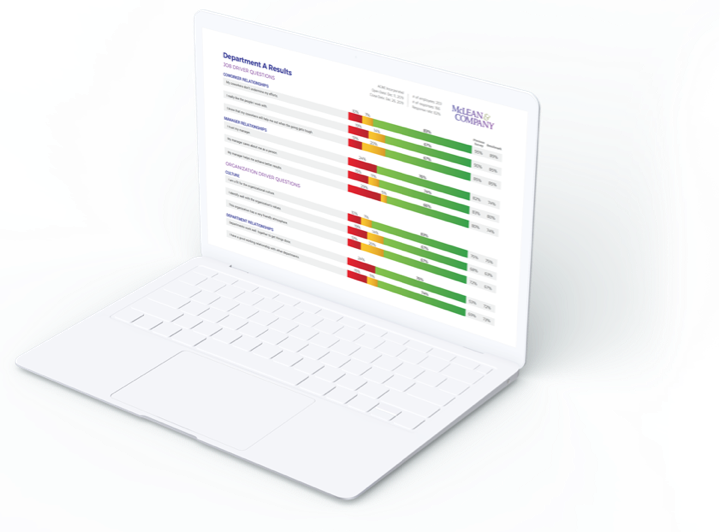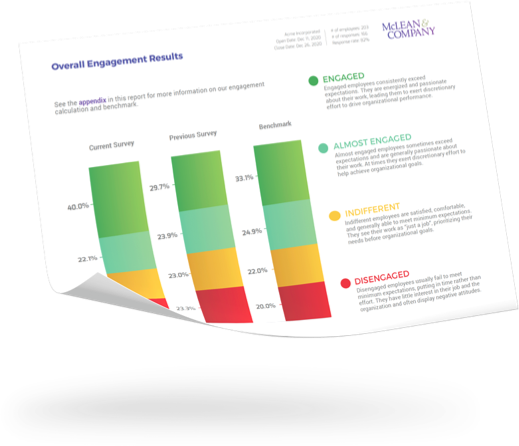 Showing a commitment to Diversity, Equity, and Inclusion
has never been more important.
Employees want to see organizations take a clear and thoughtful approach to inclusion efforts. The Diversity, Equity, and Inclusion Engagement Pulse allows organizations to gather feedback to inform their actions to create a more inclusive environment for all.
While gathering critical feedback, the survey also allows organizations to measure the direct impact their DEI efforts have on the engagement of their employees.
Benefits

of the Diversity, Equity, and Inclusion Engagement Pulse
Work with our DEI analysts

to design a meaningful plan of action for your employees.

Assess engagement levels

as they directly relate to your organization's DEI initiatives.

Discover issues

that require immediate attention.
Gather hidden insights

through open-ended comments that allow employees to share their unique experiences.
Work with a team dedicated to launching the survey thoughtfully with a

focus on results and making a difference.