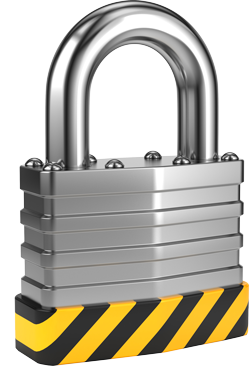 Already a member?
Sign in now
Contributors
Dr. David Chalmers, Adjunct Professor, Ted Rogers School of Management, Ryerson University.
Carol Cochran, Director, Human Resources, Flexjobs – www.flexjobs.com.
Teresa Hopke, SVP of Client Relations, Life Meets Work – www.lifemeetswork.com.
Shari Lava, Principal, Vendor Research, Info-Tech Research Group.
Dr. Kenneth Matos, Senior Director of Research, Families and Work Institute.
Kashmira Nagarwala, Change Manager, Siemens Canada.
Rose M. Stanley, CCP, CBP, WLCP, CEBS, Total Rewards Practice Leader with a focus on Recognition and Work-Life, WorldatWork.
Mark Tippey, IT Leader and Experienced Teleworker.
Kim Velluso, VP Human Resources, Siemens Canada.
Dr. Isik U. Zeytinoglu, Professor of Management and Industrial Relations, McMaster University, DeGroote School of Business.
Note: Some contributors cannot be named due to confidentiality conflicts with current or previous organizations.
Your Challenge
Organizations are struggling to attract and retain talent due to skills shortages. Compounding the problem, they often cannot afford to increase salaries. Employees are dealing with fatigue, stress, and disengagement which leads to underproductivity and absenteeism.
Flexible work arrangements (FWA) can help fix these problems by allowing employers to be more attractive to new talent, increasing employee engagement and autonomy, and improving productivity.
Our Advice
Critical Insight
Traditional, rigid workplace schedules are not meeting the needs or wishes of employees.
Shifting values are creating a widespread demand for better work/life balance. Job location and scheduling are becoming as important as pay.
Organizations which fail to implement FWA risk losing talent to companies who will offer their employees more flexibility and better work/life balance.
The broad category of Flexible Work Arrangements was the second most frequently implemented trend, and the fourth most impactful trend as per McLean & Company's HR Trends and Priorities 2014 survey. In fact, it isn't considered a trend anymore, but table stakes for most HR departments.
FWA arrangements can improve both productivity and employee work/life balance.
There are many different flavors of each different FWA option; be creative and set boundaries that test whether that option can work for your organization's environment before ruling it out completely.
Impact and Result
Improve key performance indicators like productivity, employee engagement, and the ability to attract and retain top talent through a tailored FWA program.
Create or optimize an FWA program which suits your organization by following McLean & Company's four-step process.
Guided Implementations
This guided implementation is a four call advisory process.
Call #1 - Assess if flexible work arrangements are right for you
Understand why the project is important and learn the benefits of implementing FWAs, the types of FWAs, and typical barriers and how to overcome them. Assess whether the climate of your organization is right for implementing an FWA program.
Call #2 - Get executive buy-in
Create a project team with key stakeholders. Select key performance indicators to track the success of the program; create the project proposal to present to executives for approval; and set guiding principles for the project with the executive team.
Call #3 - Evaluate options and finalize your FWA menu
Use the Options Analysis to get a short list of FWA options customized for you. Use the Feasibility Analysis and related questions to assess whether those options are the ones you want to follow through on.
Call #4 - Operationalize your FWA program
Implement the FWA program: Establish employee eligibility criteria; introduce policies; use the FWA program to attract talent; roll out and communicate the FWA plan; and revisit the scorecard to track your success.
Book Your Workshop
Onsite workshops offer an easy way to accelerate your project. If you are unable to do the project yourself, and a Guided Implementation isn't enough, we offer low-cost onsite delivery of our project workshops. We take you through every phase of your project and ensure that you have a roadmap in place to complete your project successfully.
Module 1: Assess readiness and get executive buy-in
The Purpose
Assess organizational readiness for an FWA program and get executive buy-in.
Key Benefits Achieved
Lean about types of FWA.
Assessment of any potentially serious barriers to effectively implementing FWA in your organization.
Executive approval, buy-in, and involvement in setting guiding principles.
1.1
Identify FWA related pain points.
1.2
Identify current formal and informal FWA offerings.
Documented existing FWA offerings.
1.3
Surface concerns about implementing FWAs.
Resolved resistance to implementing FWAs.
1.4
Determine if there are any major organization level obstacles to FWA.
FWA Readiness Assessment.
1.5
Establish KPIs for the FWA program.
Completed FWA program scorecard.
1.6
Develop a project proposal for executives.
Customized FWA project proposal.
1.7
Get executives involved in setting guiding principles for the FWA program.
Documented guiding principles for the FWA program.
Module 2: Evaluate options and operationalize your FWA program
The Purpose
Conduct an FWA Options Analysis.
Get employee input.
Refine your FWA options through a feasibility analysis
Create FWA policies.
Develop roll out and communication plans.
Discuss next steps.
Key Benefits Achieved
A full understanding of the benefits of FWA.
An action plan to roll out your chosen FWA options.
2.1
Identify which FWA options are best for your organization or specific department.
Shortlist of suitable FWA options.
2.2
Get employee feedback through focus group(s).
Documented employee feedback.
2.3
Use all of the different feedback methods and inputs you've used to create your final FWA options list.
Finalized list of FWA options.
2.4
Establish eligibility criteria for your FWA programs.
High level FWA project plan.
2.5
Establish clear policies and guidelines for your FWA program.
Policy templates for FWA options.