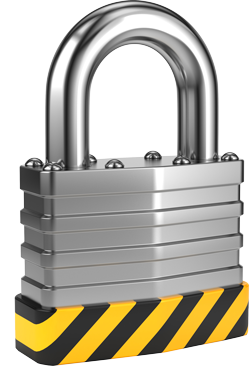 Already a member?
Sign in now
Contributors
David Grant, Founder & Executive Coach, Setsuna Executive Coaching & Talent Solutions
Ed Gogol, Senior HR Consultant, Professional HR Services
Grady McCorkle, Learning Consultant, Arkansas Blue Cross and Blue Shield
Judy Lohmar, Director, Enterprise Learning & Development, Arkansas Blue Cross and Blue Shield
Justine Sousa, HR Specialist – People Operations, Enbridge Gas Distribution
Paul Boston, President and Founder, Actus Performance Inc.
Rachel Hardman, HR Generalist, Info-Tech Research Group
Scott Shaw, HR Director, Outland-Carillion Services
Tim Bridges, Senior Vice President, Head of Human Capital Management, Opera Solutions
Trevor Timbeck, Chief Talent Officer, Info-Tech Research Group
Multiple anonymous interviews were conducted.
Your Challenge
Many managers are not trained on addressing low performance and do not have a process for performance improvement in place to help them understand.
Managers will often resort to implementing a performance improvement plan (PIP) first, before coaching the employee. As a result, PIPs have been misused as the only way for managers to deal with low performance or even manage someone out of the company.
Our Advice
Critical Insight
There is no "silver bullet" to improving low performance, as each case is different. Giving managers a clearly defined process allows them to systematically assess and address low performance.
Impact and Result
HR must implement a process for performance improvement and ensure managers address low performance consistently and fairly across the organization.
HR needs to train mangers on how to assess the root causes of low performance so that they are better equipped to address low performance and support an employee through the process.
Guided Implementations
This guided implementation is a seven call advisory process.
Guided Implementation #1 - Assess performance management and integrate performance improvement
Call #1 - Evaluate your current performance management framework and how to transition to performance improvement.
Call #2 - Discuss current performance improvement practices and integrate the process for performance improvement.
Call #3 - Customize the PIP template to align with organizational needs.
Guided Implementation #2 - Prepare and customize manager training material
Call #1 - Review training deck and clarify any questions you may have about content or delivery.
Call #2 - Discuss how to customize the training deck to ensure it fits with your organization.
Guided Implementation #3 - Follow up after training
Call #1 - Discuss how to sustain learning from training with relational and experiential learning opportunities.
Call #2 - Re-evaluate HR's accountabilities and fill gaps.