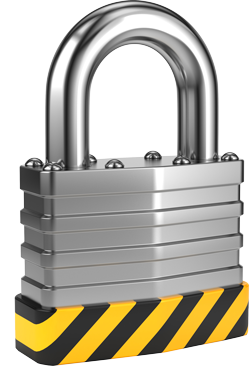 Already a member?
Sign in now
Contributors
Melodie Barnett, Managing Partner and Change Communicator, Pivot Communications Inc., Author, "An Honest Living: Be Wildly Successful Without Being a Jerk"
Kelly Pfeiffer, HR Manager, ADB Airfield Solutions
Heather Hochberg, Senior Director & Executive Coach, Graham Holdings Company
Kent Flint, VP, Human Resources, Real Estate Webmasters
Nadia Keshavjee, Global HR Director, Business for Social Responsibility Inc.
Patti Gonzales, SVP HR & Accounting, Capital Farm Credit
Bob Whipple, CEO, Leadergrow
Nan Russell, Author & Speaker, "Trust Inc."
Your Challenge
Employee engagement efforts have stagnated over the past ten years – and annual surveys and action planning have failed to "move the needle."
During roughly the same period of time, trust in leadership has faltered; primarily driven by widespread downsizing and public corruption scandals.
Trust drives engagement through employee empowerment. However, leaders are sometimes reluctant to give trust to employees; in some cases they believe it is too risky, while in other cases they are loathe to give up control.
Our Advice
Critical Insight
Trust is a willingness to give up control, due to a belief in the creation of a particular outcome, with consideration given to risk. This requires moving from paternalism to partnership.
Putting trust into action requires an informed approach to assessment, behavior, and verification.
Impact and Result
Training on informed trust will help leaders accurately assess the trust environment and apply appropriate verification techniques. Training components include:
Why trust matters and its potential to impact business results.
A comprehensive overview of each component of the Informed Trust Model: Assess, Give, and Verify.

Assess – how to select an appropriate trust profile.
Give – how to show trust through five key behaviors.
Verify – how to use the trust profile to select appropriate verification methods.

Practical application of the Informed Trust Model.
Guided Implementations
This guided implementation is a six call advisory process.
Guided Implementation #1 - Customize training content
Call #1 - Review Informed Trust Model to gain a better understanding.
Call #2 - Discuss considerations for customization of training deck.
Guided Implementation #2 - Set training metrics and plan logistics
Call #1 - Identify appropriate metrics.
Call #2 - Develop a communication plan.
Guided Implementation #3 - Follow up after training
Call #1 - Embrace HR's role as coach.
Call #2 - Create an action plan for follow-up and next steps.
Book Your Workshop
Onsite workshops offer an easy way to accelerate your project. If you are unable to do the project yourself, and a Guided Implementation isn't enough, we offer low-cost onsite delivery of our project workshops. We take you through every phase of your project and ensure that you have a roadmap in place to complete your project successfully.
Module 1: Customize Manager Training Deck
The Purpose
Examine customization considerations:

Legal
Transparency
Capability assessments
Outcome risk

Examine culture variations & potential impact.
Key Benefits Achieved
Comprehensive understanding of the informed trust process model.
Establish training goals.
Establish steering committee roles.
Customized training materials relevant to organization's environment.
Working definition of trust.
1.2
Document sources for capability assessments.
Determine level of direction required for assessing capability.
1.3
Identify outcome risk considerations.
Training deck revised to provide relevant examples of outcome risk.
1.4
Review trust builder behaviors.
Determined behavior content fit and required support.
1.5
Determine factors for verification methods.
Identified mandatory/optional/prohibited verification methods.
Module 2: Review Learning Evaluation Model
The Purpose
Plan training evaluation and logistics.
Key Benefits Achieved
Training effectiveness criteria established in support of successful roll out of informed trust.
2.1
Identify trust metrics.
Quantitative & qualitative metrics prioritized and selected.
2.2
Plan training logistics.
Determined who, what, where, and when for training sessions.
2.3
Develop a communication plan.
Identified content and communication methods for executive & manager audiences.
2.4
Practice run-through of training deck.
Familiarity with training materials.
Module 3: Required Follow-up & Train the Trainer
The Purpose
Evaluate training success.
Identify required next steps.
Train the trainer.
Key Benefits Achieved
Evidence-informed action plan.
Build competence with model and training deck.
3.1
Start/Stop/Continue exercise.
Identified actions & activities required to build and maintain capabilities in informed trust.