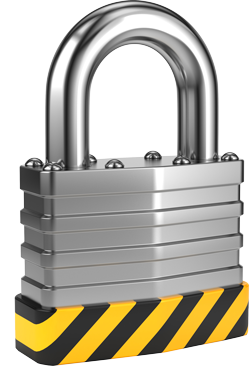 Already a member?
Sign in now
THIS CONTENT IS OUT OF DATE
This content is retired but we have related up-to-date content below.
Contributors
In November of 2011, McLean & Company conducted four interviews with executives, industry professionals and job analysis experts to learn about their perspectives on job analysis.
During the same time, McLean & Company fielded an eight-question survey to better understand what organizations were doing with regards to job analysis and the impact on success. The survey attracted 197 respondents.
Named Contributors:

Dr. Vic Catano, Saint Mary's University
Terry Gariepy, Director Compensation - Human Resources, D+H Ltd
Janet Fiore, Human Resources Consultant, Agilent Technologies
Your Challenge
Job analysis is the cornerstone of successful and legally defensible human resource management processes and practices. Job analysis can help organizations do a range of HR activities better, including hiring, defining performance expectations, making defensible HR decisions, and following employment laws and regulations.
Despite the pivotal role of job analysis, many organizations avoid conducting thorough job analyses because they think it is a time consuming and expensive process that, due to a lack of internal expertise, needs to be outsourced to consultants. Moreover, they may not understand the need to do a thorough job analysis as they feel what they've been doing for years has worked.
Conducting a job analysis can be difficult for organizations because they fail to understand what is involved in job analyses and prepare accordingly. In addition, they can lack the knowledge or expertise to develop good quality job analysis materials, administer/conduct whichever job analysis method(s) they are using, and compile and analyze the job information. Conducting a job analysis project can be a daunting endeavor for HR to tackle, if they aren't armed with a toolkit to help collect, analyze, and document job information.
Our Advice
Critical Insight
Job analysis is not one-size-fits-all. Designing a job analysis to meet the needs of a particular organization depends on the purpose of the analysis and a balancing of practical considerations, such as time, resources, confidentiality, quality of information desired/expected, location of resources, and the job being analyzed.It is possible to right-size the process.
Ensuring the job analysis project is organized and well communicated are essential for garnering support and participation from all key stakeholders, particularly incumbents and supervisors.Without their involvement, the results of the job analysis will be less than perfect.
The legal defensibility of a job analysis project hinges on quality of the materials and process used to collect the job information, and the quality of the approach taken for analyzing the collected information and documenting it in a job description. Poor materials and poor processes will yield poor job information, and ultimately a poor job analysis.
Impact and Result
Design a job analysis process that is realistic, practical, and will effectively yield the job information needed to meet the purpose(s) for doing the analysis.
Select the most appropriate job analysis methods for your project to ensure the methods fit the needs and context of the job analysis project.
Effectively collect and analyze job information to yield a thorough and accurate profile of what a job entails, and the attributes needed to perform it successfully.
Document and communicate job analysis results with a well-written job description.
Mitigate common challenges and obstacles throughout the job analysis process.
Talk to an Analyst
Our analyst calls are focused on helping our members use the research we produce, and our experts will guide you to successful project completion.
Book an Analyst Call on this topic.
You can start as early as tomorrow morning. Our analysts will explain the process in your first call.
Get advice from a subject matter expert.
Each call will focus on explaining the material and helping you to plan your project, interpret and analyze the results of each project step, and setting the direction for your next project step.