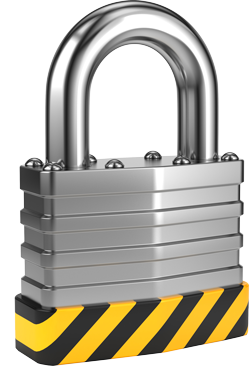 Already a member?
Sign in now
THIS CONTENT IS OUT OF DATE
This content is retired but we have related up-to-date content below.
Contributors
Daniel Adewumi, Project Manager, MHPM Project Managers Inc.
Martin Brennan, Development Manager, Integration Works
Dr. Holly Catalfamo, HR Program Coordinator, Niagara College
Laura Garner, Training & Development Professional
Thomas Garrod, Senior Organizational Learning Consultant, KnowAce
Harold Jarche, Principal, Jarche Consulting and Chairman, Internet Time Alliance
Tom Kuhlman, VP, Community at Articulate and Author "Insiders Guide to Becoming A Rapid E-learning Pro"
Dan Stone, Manager, Organizational Development, IFDS
David Vance, Executive Director, Center for Talent Reporting and Founder, Caterpillar University
Craig Weiss, CEO,E-learning 24/7
Your Challenge
Organizations are under pressure to deliver training and development with scarce financial resources; this attracts them to e-learning because of its seemingly low cost and flexibility to implement and use. Most organizations do not look beyond the initial cost savings.
Measurement and evaluation is viewed as cumbersome and difficult (sometimes even as impossible), when in fact it is possible to quantify the effectiveness of e-learning.
Organizational e-learning is often fragmented, and stakeholder input is a missing piece in laying the foundation for e-learning success.
Our Advice
Critical Insight
Most organizations will maintain or increase their investment in e-learning in the near future despite inconsistent findings about its cost-effectiveness and impact on learning outcomes. Ignoring or giving insufficient weight to learning objectives wastes money in the long run, and undermines both learning and cost reduction goals.
E-learning is effective for specific content, competencies, and learners, and must always be used in conjunction with other learning methods (such as coaching and on-the-job training). However, e-learning is often used in isolation. If e-learning is not part of a blended learning strategy, target learning outcomes will not be met.
Organizations that are committed to optimizing their e-learning must thoroughly assess the suitability for their organization, not simply adopt it because it's trendy. Commit to reviewing the initiative and explore other alternative learning methods that you could use instead of e-learning, or alongside it, to do what makes the most sense for your organization.
Impact and Result
Make the case for evaluating e-learning's effectiveness in your organization.
Conduct an inventory of your e-learning applications and tools to find out what's in use and by whom.
Carry out an appropriateness assessment to gauge each e-learning tool's alignment with target learning outcomes.
Identify metrics for measuring e-learning's progress against learning and cost containment goals.
Build an e-learning plan for the future.
Guided Implementations
This guided implementation is a two call advisory process.
Call #1 - E-learning appropriateness assessment
Assessing e-learning appropriateness is critical. Determine if your e-learning applications and tools are appropriate given your target competencies, content, and learners.
Call #2 - E-learning effectiveness metrics
Metrics provide valuable information to sustain or increase investment in e-learning. Determine what metrics you need to evaluate e-learning effectiveness in terms of both learning outcomes and cost-effectiveness.