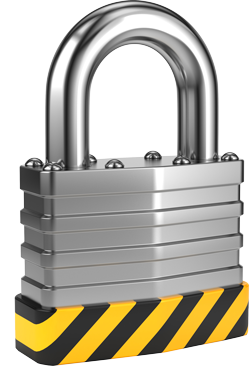 Already a member?
Sign in now
Contributors
William Arruda, Personal Branding Guru
Jackie Blair, Owner, Building Brands From the Inside Out
Glenn Llopis, President, Glenn Llopis Group
Ben Locwin, PhD, MBA, President, Healthcare Science Advisors
Robin Fisher Roffer, Founder and CEO of Big Fish Marketing
Your Challenge
Managers may have leadership brands, but they are outdated or mismanaged. Regardless of whether the leader is conscious of their brand, others are reacting to it every day. This leads to brands that are incorrect and ineffective, and poorly affect manager reputations.
Organizational brands are becoming less and less appealing to consumers, as they become distrustful of big corporations. Instead, consumers seek the opinions of the "average Joe" or individual.
Our Advice
Critical Insight
Leadership branding creates the opportunity for personal branding and organizational branding to be married; leaders can represent themselves and their organizations positively, contributing to the visibility and good reputation of both.
Leadership branding also gives managers the opportunity to more effectively serve their organizations by focusing on their stakeholders' needs, while developing personally by addressing those needs using their unique strengths and expertise.
Impact and Result
Leaders must be trained on how to create and use leadership branding effectively in order to create an impactful brand that has both organizational alignment and customer appeal.
They also need to create a brand that is authentic and allows them to thrive, so that leaders' engagement can improve.
Leaders also need to be trained in how to move beyond the branding statement and actually live their brand in their day-to-day lives.
Guided Implementations
This guided implementation is a three call advisory process.
Call #1 - Make the case for leadership brand training
Get off to a productive start: discuss how to gain stakeholder buy-in for leadership training, the costs and benefits of internal vs. external training, and metrics to judge training success. Review the High-Impact Leadership Training Program ROI Analysis Tool.
Call #2 - Prepare for leadership branding training
Get ready for training: discuss module selection, logistics, and content customization. Review the 360 tool and the High-Impact Leadership Training Deck: Craft Your Leadership Brand.
Call #3 - Evaluate training effectiveness
Training assessment: review training session results, as well as any suggested training modifications.
Book Your Workshop
Onsite workshops offer an easy way to accelerate your project. If you are unable to do the project yourself, and a Guided Implementation isn't enough, we offer low-cost onsite delivery of our project workshops. We take you through every phase of your project and ensure that you have a roadmap in place to complete your project successfully.
Module 1: Train Managers to Craft Their Leadership Brands
The Purpose
Understand the significance of having a leadership brand and how it differs from a traditional personal or organizational brand.
Craft individual manager brands using the key elements that comprise an optimal branding statement.
Validate brands with others so that participants can refine and perfect their brands.
Learn how to live the brand, and communicate it to different audiences.
Key Benefits Achieved
Clarifies the purpose of the training and helps to set goals.
Creates optimal branding statement, using the four key elements that make it relevant to both the individual and the organization.
Helps ensure the branding statement is authentic and organizationally aligned.
Participants will move beyond the training and apply their brand in their daily routine.
1.1
Understand leadership branding
1.2
Craft a leadership brand
Compelling leadership brand statement
1.3
Validate the leadership brand
Refined and validated brand statement
1.4
Live the leadership brand