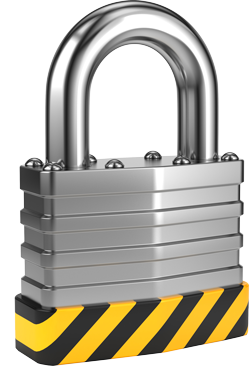 Already a member?
Sign in now
Contributors
Ashley Archer, Owner, Social Graces PR
Melodie Barnett, Communication, Culture and Change Advocate, Pivot Communications
Dr. David Chalmers, Adjunct Professor, Ted Rogers School of Business
Mark Clare, Adjunct Professor, Northwestern University and Independent Consultant at New Value Streams Consulting
Dr. Allan Cohen, Professor, Babson College
Fiona Dent, Associate Faculty, Ashridge Business School
Jim Dybevik, Director of Human Resources, Pokagon Band of Potawatomi
Michele Ferazzutti, IT Leader, McDonald's Canada
Terry Gillen, Management Consultant, Trainer
Mike Grabarek, Director of Organizational Development, The Lane Construction Corporation
Lisa Harlow, VP, Human Resources, CoastHills Federal Credit Union
Brenda Huizinga, Senior Manager, Leadership Development, Transit
Devin C. Hughes, Speaker, Coach, Author, and Chief Inspiration Officer
Dr. Karen Maloney, Director, Maloney Minds
Ugo Orsi, Vice President, Application Service Management, Loblaw Companies Limited
Rebecca Parks, Sr. Consultant - Talent Management & Leadership Development Strategy, London Health Sciences Centre
Angel Prescott - Brown, Associate Director, Corporate HR, Leadership Development, Bell
Naila Qazi, Director of Training, Hamilton Health Sciences Centre
Kenneth E. Russell, PhD, Organization & Enterprise Strategist & Leader of Intellectual Capital Transformation
Dil Sidhu, Chief External Officer, Manchester Business School
Robert Watson, President and CEO, SaskPower
Karen Wright, Managing Director Parachute Executive Coaching
Your Challenge
There is concern about current and future leaders of the company having the awareness and capabilities required to deliver both business and people imperatives.
The lack of leadership skills in non-executive levels are leading to lower employee engagement, employee dissatisfaction, and lack of promotable management.
Leadership training has not delivered desirable results. Training has not been linked to talent and business strategy with robust measurement post-training to validate that leader behavior has changed as a result of the training.
Our Advice
Critical Insight
The lack of leadership skills in non-executive levels is leading to lower employee engagement and a weak leadership bench strength.
While leadership training is the number one priority, budgets are tight.
High-impact leadership training will drive measurable organizational success.
Many individuals have a natural leadership, but need training in leadership styles, influence, conflict, motivation, and decision making. A good leader is able to adapt to the needs of the team to lead in a way that will garner the greatest efficiency, effectiveness, and business results.
Impact and Result
Leadership training will enable managers to realize greater work group efficiency and effectiveness, as well as easily translate into improved business outcomes.
In-house training will help keep costs manageable.
Training will decrease the leadership skills gap and increase promotable resources.
Guided Implementations
This guided implementation is a three call advisory process.
Guided Implementation #1 - Prepare to implement training
Call #1 - Discuss how to gain stakeholder buy-in for leadership training.
Call #2 - Discuss module selection, logistics, and content customization. Review the 360 Tool and the high-impact leadership training decks.
Guided Implementation #2 - Follow up after training
Call #1 - Review training session results, as well as any suggested training modifications.
Book Your Workshop
Onsite workshops offer an easy way to accelerate your project. If you are unable to do the project yourself, and a Guided Implementation isn't enough, we offer low-cost onsite delivery of our project workshops. We take you through every phase of your project and ensure that you have a roadmap in place to complete your project successfully.
Module 1: Implement High-Impact Leadership Training
The Purpose
Make the case for training managers on High-Impact Leadership.
Prepare to implement leadership training.
Deliver leadership training to managers.
Evaluate the success of the training.
Key Benefits Achieved
Learn your dominant leadership style and how to modify it to suit various audiences.
Learn how to successfully influence those below, at, and above your organizational position.
Learn to effectively resolve conflicts with a thorough understanding of the individuals on your team, as well as the principles of team dynamics.
Learn to inspire your direct reports to high performance through self-management and coaching.
Learn to make timely and effective decisions that factor in external and internal factors.
Learn how to refine and validate your leadership brand.
1.1
Learn the six leadership styles.
Learning leadership styles helps a leader deliver high- impact organizational and people results.
1.2
Learn the six influence tactics.
Leaders skilled at influencing affect others' thinking, decisions, and behavior – and drive positive business results.
1.3
Learn the conflict resolution framework.
Being skilled in conflict resolution results in positive outcomes for the organization.
1.4
Connect with the organization's vision, mission, and values.
Inspiration training gives leaders the power to connect employees with the organizational vision, mission, and values.
1.5
Determine common methods and techniques for establishing decision criteria.
Decision-making training boosts business benefits and helps managers develop a core competency.
1.6
Understand how to craft a leadership brand.
A strong organizational leadership brand positively affects an organization's reputation by adding credibility and expertise.
1.7
Establish your learning evaluation plan for the training.
Documented success metrics and methods of evaluation.
1.8
Customize the training materials.
Customized training materials.