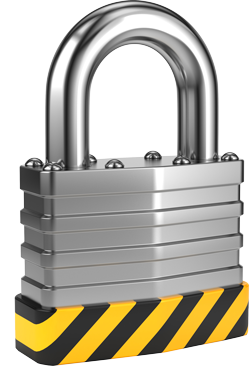 Already a member?
Sign in now
Contributors
Brenda Kerton, Process Analyst, Management of Change Facilitator, Leadership Developer and Owner, Capability Insights Consulting
Gareth Doherty, Strategic Planning Analyst with the Federal Government of Canada
Your Challenge
Despite a glut of research on all facets of decision making, decisions often fail. In fact, one source claims a decision failure rate of 50% – effectively no better than chance. (Source: "Principles of Management, v.1.0," Carpenter et al.)
Our Advice
Critical Insight
Most day-to-day decisions, often including operational decisions (e.g. What should we say to customers about our new product?) and tactical decisions (e.g. How should we market the new product line?) are not important enough to undertake a thorough rational analysis.
However, in the case of strategic decisions (e.g. Should we merge with another company?), as well as important operational and tactical decisions, a thorough rational analysis is called for. When coupled with an understanding of our inclinations toward irrationality – and tactics for avoiding those judgment traps and biases – it gives us the best opportunity to arrive at an optimal decision.
Impact and Result
In order to become effective decision makers, leaders must be reminded of how to take a structured approach to decision making to drive stakeholder buy-in, reduce bias, manage groupthink and analysis paralysis, and drive overall decision consistency.
Thorough training on decision making will enable managers to realize greater decision making success – and this easily translates into significant business outcomes.
Guided Implementations
This guided implementation is a three call advisory process.
Call #1 - Make the case for decision-making training
Discuss how to gain stakeholder buy-in for leadership training, the costs and benefits of internal vs. external training, and metrics to judge training success. Review the High-Impact Leadership Training Program ROI Analysis Tool.
Call #2 - Prepare for decision-making training
Get ready for training: Discuss logistics and content customization. Review the 360 tool and the decision-making training deck.
Call #3 - Evaluate training effectiveness
Review training session results, as well as any suggested training modifications.
Book Your Workshop
Onsite workshops offer an easy way to accelerate your project. If you are unable to do the project yourself, and a Guided Implementation isn't enough, we offer low-cost onsite delivery of our project workshops. We take you through every phase of your project and ensure that you have a roadmap in place to complete your project successfully.
Module 1: Understand the Importance of Decision Making
The Purpose
Understand the importance of decision making and the value of optimization.
Key Benefits Achieved
Understand McLean & Company's Decision Making Model.
Learn why strategic decision making will benefit your organization.
1.1
360 degree review of strategic decision making
Decision making gaps based on 360 results
Understanding of the key process in strategic decision making
Module 2: Identify the Problem and Define Objectives
The Purpose
Problem identification to separate symptoms from underlying problems.
Key Benefits Achieved
Process to work through problem identification.
Symptom vs. problem identification and building objectives
Module 3: Establish Decision Criteria
The Purpose
Common methods and techniques for establishing decision criteria.
Key Benefits Achieved
Alternative evaluation methods.
3.1
Alternative evaluation
Understanding and practicing evaluation methods
Module 4: Generate and Evaluate Alternatives
The Purpose
Understand the benefits of group decisions.
Use creative brainstorming.
Evaluate alternatives using decision criteria.
Understand bias and groupthink.
Key Benefits Achieved
Evaluate alternatives using decision criteria.
4.1
Understand the power of group decisions, creative brainstorming, and decision criteria.
Ability to generate various alternatives and evaluate them
4.2
Types of judgment errors and biases
Understanding of eight common types
Module 5: Select an Alternative and Implement
The Purpose
Make the final decision and document the decision criteria.
Key Benefits Achieved
Documentation of the final decision.
5.1
Decision-Making Case Study
Thorough understanding of the decision-making process through case study work
Module 6: Evaluate the Decision
The Purpose
Evaluate decision once it is implemented for lessons learned.
Key Benefits Achieved
Post-mortem on decisions will determine the value of the decision, as well as lessons learned.
6.1
Individual Development Plan
Action plan for ongoing decision-making development