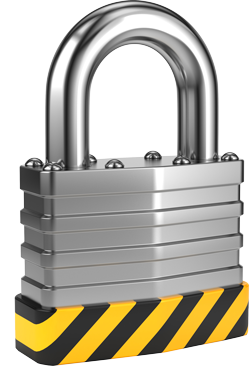 Already a member?
Sign in now
Contributors
Larry McMullen, Director, Learning & Organization Development, The Hillman Group
Melissa Janes, Learning and Development Manager, Corvias Group
Patrick Hansen, Senior Manager, Learning & Development, Cineplex Entertainment LP
Janice Hanna, Higher Education Learning Professional, Program Development in Business, Accounting and Finance, Sheridan College
Allen Hirsh, Founder, NextGenLeaders
Rebecca Trevino, Director of Learning and Organizational Development, Seven Counties Services, Inc.
Korinne Collins, VP, Learning + Development and Knowledge Management, Retail + Business Banking
Jonathan Halperin, Talent/Workforce Development Manager, King County Metro Transit
Lise Moquin, National Manager, Learning and Development, Canadian Red Cross
Julie Pepin, Sr. Advisor, HR & Global OD, Gildan Activewear
Your Challenge
According to McLean & Company's Trends Survey, Learning & Development has been at the top of HR spending for the past two years.
An effective L&D program can significantly impact the organization and its ability to deliver on business goals. When L&D is done well, overall engagement increases which impacts employee performance.
Our Advice
Critical Insight
Learning & Development programs often fail to deliver on their intended objectives.
According to McLean & Company's 2015 Trends and Priorities Survey, only 30% of non-HR respondents and 36% of HR respondents thought that their Learning & Development function was effective.
Often, Learning & Development programs are piecemeal and not created in alignment with the needs and strategy of the organization.
For an L&D strategy to be successful, it must be aligned to the organizational strategic imperatives, be designed to address business needs and skill gaps, have measurable results, and be supported by the executive team.
When executed correctly, L&D programs are valuable for embedding and driving organizational culture and engagement levels. When the organizational culture is supported and engagement levels are high, employees are more likely to improve productivity and performance levels, and turnover decreases.
Impact and Result
In order to improve the effectiveness of L&D, all L&D initiatives must be derived from a cohesive L&D strategy that is aligned with and delivering on the organizational objectives and strategic goals.
Performing a future and current state assessment of the L&D function that involves reflecting on the organizational strategy is an important step. Using the outcome of these assessments to build the L&D strategy will help ensure that your strategy is aligned and will deliver meaningful results.
Having key stakeholders involved with the strategy creation, including executives and managers, will also help ensure alignment with organizational needs as well as help obtain buy-in and support for the program, thereby improving L&D's perceived value.
Guided Implementations
This guided implementation is a five call advisory process.
Guided Implementation #1 - Determine future and current state of L&D
Call #1 - Establish your L&D vision statement.
Call #2 - Perform a SWOT Analysis and Needs Assessment to understand the current state of L&D.
Call #3 - Prioritize the issues impacting Learning & Development.
Guided Implementation #2 - Establish and apply L&D strategic principles
Call #1 - Establish strategic principles and initiatives.
Call #2 - Establish key roles and responsibilities, communicate the strategy, and evaluate for ongoing success.
Learning & Development Strategy
You must be enrolled in this course to play this video
Course Information
Title: Learning & Development Strategy
Number of Course Modules: 5
Estimated Completion Time: 1.5 hours
Learning Outcome
Explain the process of creating a Learning & Development strategy, with a focus on creating and implementing strategic principles that will guide current and future learning initiatives.
Learning Objectives
By the end of this course, learners will be able to:
Describe the value a strategically aligned learning function brings to an organization.
Analyze their own organization to identify learning gaps and needs.
Explain the different considerations that guide the creation of L&D strategic principles.
Describe the critical steps involved in implementing an L&D strategy.
1 CPD hour per course.
Each course is valid for 1 PDC for the SHRM-CP℠ or SHRM-SCP℠.
The use of this seal confirms that this activity has met HR Certification Institute's® (HRCI®) criteria for recertification credit pre-approval.
Introduction
Module 1
Module 2
Module 3
Module 4
Book Your Workshop
Onsite workshops offer an easy way to accelerate your project. If you are unable to do the project yourself, and a Guided Implementation isn't enough, we offer low-cost onsite delivery of our project workshops. We take you through every phase of your project and ensure that you have a roadmap in place to complete your project successfully.
Module 1: Determine Future and Current State of Learning & Development
The Purpose
Understand the rationale for creating an L&D strategy.
Develop a vision to guide the strategy creation.
Analyze problems, gaps, and weaknesses affecting the L&D department.
Key Benefits Achieved
An understanding of the pain points that result from not having a strategy, and an understanding of the key benefits achieved from implementing one.

A vision statement created.
Problems identified so that they can be addressed.
1.1
Establish your project team for crafting the Learning & Development strategy.
1.2
Review strategy documents to highlight key themes and understand the future goals of the organization.
Draft list of strategic themes.
1.3
Determine how to seek stakeholder input effectively.
Strategy for collecting stakeholder input.
1.4
Write a Learning & Development vision statement.
1.5
Perform a SWOT Analysis to uncover internal and external factors impacting Learning & Development.
Identified issues affecting the ability of the L&D department to succeed.
1.6
Use the SWOT analysis to form L&D strategies that address your organization's needs and weaknesses.
Strategies that address weaknesses and issues.
1.7
Perform a needs assessment.
Completed needs assessment that identifies the key competencies and/or KSAs required for the success of the organization.
1.8
Prioritize issues to be addressed using dot voting.
List of prioritized issues to be addressed by the strategy.
Module 2: Establish and Apply L&D Strategic Principles
The Purpose
Establish L&D strategic principles.
Apply the strategy across the Learning & Development function.
Key Benefits Achieved
Customized strategic principles established.
Methods formulated for ensuring the strategy is applied successfully across all current and future programming.
2.1
Establish your core strategic principles for Learning & Development.
Custom strategic principles established.
2.2
Confirm that your key principles align with the vision and the prioritized issues that were uncovered.
2.3
Prepare to ensure adherence to L&D strategic principles by cataloguing your current L&D initiatives.
Catalogue of current L&D initiatives.
2.4
Review each strategic principle you established and formulate methods for its achievement.
Methods to ensure success of strategic principles.
2.5
Create a timeline for your L&D initiatives to build out a three-year strategy.
Three-year strategy timeline.
2.6
Determine and communicate the key stakeholders' responsibilities for L&D strategy implementation.
Defined list of stakeholder responsibilities.
2.7
Finalize evaluation criteria and measure baseline metrics.
Baseline metrics measured and evaluation criteria established.