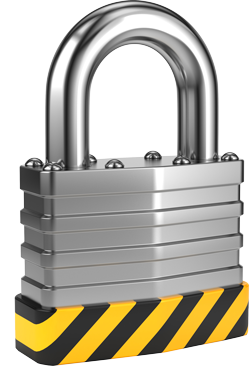 Already a member?
Sign in now
Contributors
Laura McAdam, President, Profitability Now
Tony Dimnik, Professor, Queens University
Simon Horton, Lead Trainer, Negotiation Mastery
Valerie Grub, Consultant, Val Grub & Associates, LTD
Your Challenge
Over 40% of organizations do not have a formal HR budget. Those that do have budgets suffer from poor data and declining resources.
Attempts at creating an effective HR budget suffer from a variety of underlying challenges, including: a view of HR as overhead rather than a business partner, a lack of time/knowledge to create an effective budget, and a struggle to demonstrate the value of HR investment.
Our Advice
Critical Insight
A well-defined process – such as the one suggested by McLean & Company – combined with a detailed project timeline will alleviate the stress associated with HR budgeting.
There should never be such a thing as an HR initiative, just business initiatives; every dollar spent in HR should help the business achieve its goals.
Consult with stakeholders before, during, and after budget creation for best results.
Impact and Result
Determine the gaps between business needs and current HR initiatives.
Use historical data to forecast next year's HR operational costs.
Define HR projects that fill business gaps and forecast their costs.
Negotiate appropriately in order to maintain stakeholder satisfaction.
Guided Implementations
This guided implementation is a four call advisory process.
Call #1 - Prepare for HR budget creation
Discuss any questions you have about McLean & Company's HR budgeting process and clarify budgeting terms and concepts.
Call #2 - Link HR initiatives to business goals
Analyze the organization's strategy, the results of your HR Business Vision survey, and the gaps identified between business needs and available HR resources.
Call #3 - Determine HR operational costs and determine HR project costs
Discuss the HR Budget Planning and the HR Project Value Analysis tools, the selection and prioritization of your projects, and any issues discovered during the meetings with your HR team.
Call #4 - Create and refine the budget proposal
Identify stakeholder communication strategies to use during the budgeting process, negotiate to reduce the severity of budget cuts, and mitigate the damage of budget cuts.
Book Your Workshop
Onsite workshops offer an easy way to accelerate your project. If you are unable to do the project yourself, and a Guided Implementation isn't enough, we offer low-cost onsite delivery of our project workshops. We take you through every phase of your project and ensure that you have a roadmap in place to complete your project successfully.
Module 1: Make the Case
The Purpose
Establish metrics that will help you demonstrate the value and improvement achieved by evaluating and preparing both an operational and project-based budget plan.
Key Benefits Achieved
Use the data to assist with gaining stakeholder buy-in for strategic business-focused projects.
1.1
Discuss the challenges that will be most significant in evaluating the HR budget process.
A list of challenges and discussions on how to overcome these barriers.
1.2
State expectations for the workshop.
1.3
Discuss the values and benefits leadership development.
Module 2: Link HR initiatives to business goals
The Purpose
Establish how the current HR strategy is meeting business goals and objectives.
Determine how the current HR strategy can become more closely aligned with the business to deliver value add.
Key Benefits Achieved
Identify how current HR strategy is meeting organizational goals.
2.1
Evaluation of all proposed projects against business drivers.
A list of projects and their linkage to drivers and how they will help advance the business.
Module 3: Prioritizing the Projects
The Purpose
Establish which projects are key and must be delivered.
Establish projects that are not a priority and can be delayed should there be budget cuts.
Key Benefits Achieved
Prioritization of all projects based on linkages to business drivers.
3.1
Discussion of top priority projects placed on a continuum of important to not important.
A list of prioritized projects.