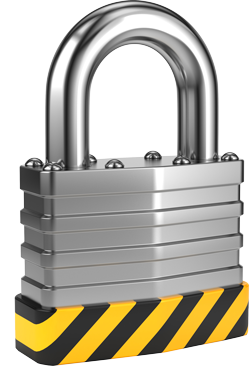 Already a member?
Sign in now
Contributors
Auleen Carson, Owner and President, Envision Management; Lecturer, Wilfrid Laurier University
Bianca New, Human Resources Consultant, Olympus Australia/New Zealand
Diane Haugen, VP Talent Development/Human Resources
Jennifer Heikamp, Lead of Workforce Planning & Organizational Development, York Region
M. H. "Chip" Smith, SPHR, HR Director, Scientific Drilling International
Marion Schuddinh, HR Executive
Melissa Armistead, President, ASH Talent Solutions
Roshan Rawal, HR Manager, Indusa
Sandra Reder, President, Vertical Bridge Corporate Consulting
Susan Owen, VP Human Resources, Dyno Nobel APAC
Your Challenge
Your organization's reputation as an employer is critical to attracting and retaining top talent.
A strong employer brand is linked to lower recruitment costs, better organizational alignment, and increased employee engagement.
In the age of social media, opinions are communicated quickly and freely.
Organizations must actively manage their brand internally with current employees and externally with potential applicants to ensure the reputation they have represents the true employee experience.
Our Advice
Critical Insight
Creating a compelling employee value proposition (EVP) and employer brand is about honesty and transparency. Every organization has positives and negatives; rather than sugar-coating, focus on presenting a realistic picture of the employee experience to attract people with the right fit.
Tailor your communication style to your desired audience; by using a customized marketing strategy, you create a personal connection with the brand with a lasting impact.
Impact and Result
The first step is to create an accurate and engaging EVP as the foundation for your employer brand. If the EVP does not resonate with employees, you risk doing damage to your reputation both inside and outside the organization.
Highlight the unique features of your organization in the EVP to help differentiate yourself from competitors, support recruitment, and increase retention by emphasizing people-organization fit. The marketing department can help with the development of your promotional strategy to emphasize these features in an interesting and exciting way.
Aim to achieve alignment between the EVP, employer brand, and the corporate brand as your ultimate branding goal. The more aligned you are internally and externally, the better your word of mouth will be.
Guided Implementations
This guided implementation is a five call advisory process.
Guided Implementation #1 - Uncover the EVP
Call #1 - Review HR's role in creating the EVP and employer brand.
Call #2 - Gain advice on collecting data from multiple sources.
Guided Implementation #2 - Road-test the EVP
Call #1 - Discuss how to test the EVP with internal and external groups.
Guided Implementation #3 - Adopt the EVP
Call #1 - Gain advice on how to align HR policies and programs with the EVP.
Guided Implementation #4 - Launch the EVP and employer brand
Call #1 - Review the internal and external marketing strategies for promoting the EVP and employer brand.
Employee Value Proposition
You must be enrolled in this course to play this video
Course Information
Title: Employee Value Proposition
Number of Course Modules: 4
Estimated Completion Time: 1.5 hours
Learning Outcome
Develop a unique EVP for your organization to reinforce your talent management strategy and differentiate from key talent competitors.
Learning Objectives
By the end of this course, learners will be able to:
Understand what an EVP is for and the impact of the EVP for organizations both internally and externally.
Determine the criteria necessary to create a robust and successful EVP.
Align the EVP with the employer brand.
Road-test the EVP internally and externally.
Determine how to align HR policies and programs to the new EVP.
Define communications around launching the EVP.
1 CPD hour per course.
Each course is valid for 1 PDC for the SHRM-CP℠ or SHRM-SCP℠.
The use of this seal confirms that this activity has met HR Certification Institute's® (HRCI®) criteria for recertification credit pre-approval.
Introduction
Module 1
Module 2
Module 3
Book Your Workshop
Onsite workshops offer an easy way to accelerate your project. If you are unable to do the project yourself, and a Guided Implementation isn't enough, we offer low-cost onsite delivery of our project workshops. We take you through every phase of your project and ensure that you have a roadmap in place to complete your project successfully.
Module 1: Clarify Project Goals and Develop an EVP
The Purpose
Collect data from key stakeholders to accurately describe the employee experience.
Develop an accurate and engaging employee value proposition (EVP).
Key Benefits Achieved
Project goals, success measures, and timeline established.
Unique features of the employee experience identified.
EVP is accurate and reflective of the employee experience.
1.1
Establish project goals and success measures for your EVP and employer brand.
EVP Goal Setting Worksheet
1.2
Create a timeline and key milestones for your EVP and employer brand project.
Defined timeline, milestones, and stakeholder involvement required
1.3
Facilitate a discussion with executives to capture their perceptions of the EVP.
Drafted EVP statement based on executive perceptions
1.4
Conduct cross-functional focus groups to gather additional data from employees.
Gauged employee reactions to the drafted EVP statement
1.5
Review the data collected from executives, the engagement survey, focus groups, and interviews.
Reviewed the data collected to revise the overarching EVP statement
1.6
Create your EVP positioning statement.
1.7
Conduct a competitor analysis to determine where your EVP's competitive advantage is.
Completed competitor analysis to refine the EVP
Module 2: Assess Alignment Between Your EVP Statements and Your Organization
The Purpose
Validate the EVP with internal and external audiences.
Align HR policies and practices internally with the EVP.
Key Benefits Achieved
The EVP is validated with internal and external focus groups.
The EVP is consistent and aligned to HR policies and programs.
2.1
Validate your EVP statements using your internal focus group from the previous step.
Validated internal EVP criteria
2.2
Validate your EVP statements using external participants.
Validated external EVP criteria and finalized the EVP statement
2.3
Evaluate the alignment of your current HR policies and programs with the finalized EVP.
EVP Programs and Policies Assessment
2.4
Develop a prioritized remediation plan to address the identified inconsistencies.
Designed a prioritized remediation plan to address inconsistencies
Module 3: Create Promotional Strategies for Your EVP
The Purpose
Develop a targeted marketing plan to promote the EVP internally and externally.
Key Benefits Achieved
Internal and external marketing and communication strategies defined.
3.1
Map out your marketing timeline to promote success and increase your return on investment.
Formed marketing timeline with constraints considered
3.2
Revisit your internal marketing strategies to ensure there is active employee involvement.
Finalized the desired internal marketing strategies
3.3
Revisit your external marketing strategies to ensure you are differentiating yourself from competitors.
Finalized the desired external marketing strategies
3.4
Brainstorm communication messages and tactics.
EVP and Employer Brand Promotion Plan