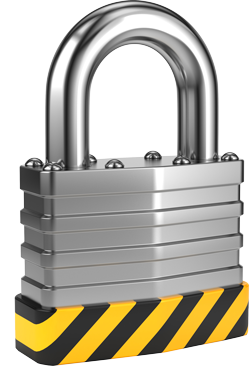 Already a member?
Sign in now
Contributors
Claudette Banks, Director, Workforce Strategy, MPAC
Karen Henry, Manager, Learning and Development, MPAC
Kelly MacCarl, Human Resources Consultant, Grey Bruce Health Services
Elaine Moore, Global HR, Arizona Chemical
Ayiri Harrison, L&D Specialist, Info-Tech Research Group
Fred Schuneman, HR Manager, King County
Anonymous, HR Business Partner
Dr. Kenneth De Muese, Principal and President, Wisconsin Management Group
Jane Watson, HR professional and writer, TalentVanguard.com
Nicky Dries, Assistant Professor, Faculty of Economics and Business, KU Leuven
Len Karakowsky, Professor, School of HR Management, York University
Igor Kotlyar, Professor, Faculty of Business and Information Technology, University of Ontario Institute of Technology
Your Challenge
The labor market has shifted to favor employees, especially high-potential talent, and employees are not staying with organizations as long as they once did, creating a competitive labor market.
If not carefully planned and communicated, high-potential (HiPo) programs can be viewed as exclusive, with organizations running the risk of disengaging employees who are not part of the program.
Organizations are becoming flatter with bigger cohorts at each organizational tier, making ongoing HiPo development both more challenging and more critical.
Our Advice
Critical Insight
Program implementers must openly and honestly communicate the details of their HiPo program to the entire organization. The level of communication acts as a check to ensure that the process for selecting HiPos is fair, helps curtail disengagement, and builds support for the program.
Communicate the value of lateral moves to HiPos and develop them for both lateral and vertical career moves to ensure they are continually challenged and recognized.
Impact and Result
Implementing a HiPo program will help you retain your top talent, providing you with a competitive advantage that drives organizational success.
Use systematic criteria to assess for high potential and ensure your selection process is fair and accurate. This increases the perception and reality of fairness and the credibility of the program throughout your organization.
Take an experiential learning first approach to development. Accelerate development by having high-potential employees address real business issues to build organizational awareness of the program and improve HiPo visibility among senior leaders.
Being selected for a HiPo program can increase pressure on the individual due to increased expectations. Take efforts to reduce stress and burnout among your high-potential employees to avoid developing another organization's future leaders.
Guided Implementations
This guided implementation is an eight call advisory process.
Guided Implementation #1 - Define the framework of your program
Call #1 - Review your established HiPo program goals.
Call #2 - Plan next steps for your high potentials after the program concludes.
Guided Implementation #2 - Identify HiPos and communicate to your organization
Call #1 - Review your 9-Box assessment technique or alternate method.
Call #2 - Prepare to provide managers with training on how to navigate difficult conversations.
Guided Implementation #3 - Establish key competencies and assess current levels
Call #1 - Evaluate the competencies your organization has selected.
Guided Implementation #4 - Determine effective development opportunities
Call #1 - Review proposed development activities and learning plans.
Guided Implementation #5 - Implement and manage HiPo engagement
Call #1 - Audit program success rates using metrics data.
Call #2 - Discuss coaching and engagement strategies.
Book Your Workshop
Onsite workshops offer an easy way to accelerate your project. If you are unable to do the project yourself, and a Guided Implementation isn't enough, we offer low-cost onsite delivery of our project workshops. We take you through every phase of your project and ensure that you have a roadmap in place to complete your project successfully.
Module 1: Define the Framework of Your High-Potential (HiPo) Program
The Purpose
Understand what high potential means to your organization and set goals for the program.
Key Benefits Achieved
The objectives of the program are set and communicated to all who are participating in implementation.
1.1
Determine your high-potential program goals
Set goals of the HiPo program and understand the challenges and opportunities of implementation
1.2
Define what high potential means in your organization
Determine what a high-potential employee is in the context of your organization
Module 2: Identify HiPos, Communicate to Your Organization, and Establish Development Competencies
The Purpose
Set competencies for the program.
Use 9-Box assessment to understand where potential lies as opposed to performance.
Key Benefits Achieved
Organizational competencies are defined.
9-Box assessment is completed and discussed among management.
2.1
Prepare to use the 9-Box method and practice manager calibration
Completed 9-Box grid and understanding of management placement in terms of potential and performance
2.2
Determine your organization's high-potential competencies
Competencies are selected and categorized
Module 3: Determine Effective Development Activities, Plan for Implementation, and Manage the Program
The Purpose
Prepare methods to aid in HiPo employee development.
Brainstorm reward initiatives for employees in the program.
Key Benefits Achieved
Development roadblock and hurdles are realized; solutions are presented.
Reward and recognition tools are created.
Methods to aid development are determined.
3.1
Determine effective development initiatives
Constructed initiatives for HiPo employees
3.2
Review coaching methods and how to effectively use the High-Potential Individual Development Plan Worksheet
Simulation of coaching situations to better develop employees
3.3
Address and mitigate high-potential employee fear
Roadblocks to development identified and solutions presented
3.4
Recognize and reward high-potential employees
Set list of feasible and beneficial reward and recognition efforts for HiPo employees