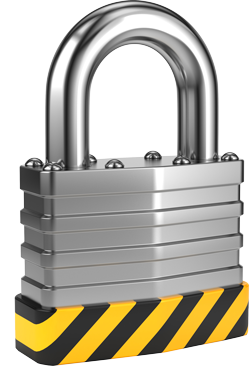 Already a member?
Sign in now
Contributors
Kim Benedict, RPO Industry Expert
Stacey Hanks, Recruitment Specialist, Workforce Strategy, Municipal Property Assessment Corporation
Markus Heikkonen, HR Specialist and author of "The Rationale and Effectiveness of Recruitment Outsourcing"
Judy Lee, Talent Acquisition Manager
Meryl Rosenthal, President, Meera Sawant, Practice Leader and Marnie Reichl, HirePower Inc.
Lisa Thomason, CHRP, Recruitment Consultant, Royal Victoria Regional Health Centre
Arden Bond, CEO, Cutting Edge
Leigh Billington, Talent Acquisition Specialist
Your Challenge
A recruitment process outsourcing (RPO) solution is not always the best for all organizations. They must determine if it's the right move and if RPO will actually be the proper solution for their recruitment pain points.
Organizations must also determine which format of recruitment outsourcing is more appropriate, whether it be selective outsourcing or partnership outsourcing.
There are a number of RPO vendors in the market and finding one that is best suited for your organization's specific needs can be daunting.
Our Advice
Critical Insight
If outsourcing is deemed an appropriate solution, then outsource the tactical and keep the strategic parts of recruitment in house.
At the very least, HR should always have final say on hiring decisions. However, it is also recommendable to do interviewing in house, so you can meet the candidate and have a basis for judging a good fit.
RPO is not without risks, and a mishandled RPO arrangement can pose significant issues, including loss of control over recruitment process activities, misrepresentation of your employer brand, and unrealized expectations of cost and time savings.
Impact and Result
Determine if RPO is an advisable option for your organization through the examination of your current recruitment pain points.
Create and distribute a Request for Information (RFI) to assist your evaluation of whether RPO vendors are capable of resolving your specific recruitment issues.
Maximize your success at selecting an RPO vendor that is going to meet your unique requirements through the use of a Request for Proposal (RFP) process, and the formation of a Proposal Evaluation Committee to develop comprehensive selection criteria and evaluate RFP responses.
Guided Implementations
This guided implementation is a three call advisory process.
Call #1 - Identify recruitment pain points
The first step in determining if RPO is appropriate involves taking stock of your current state. Discuss stakeholder feedback with a third party for assistance in clearly identifying pain points and determining next steps.
Call #2 - Assess RPO appropriateness
Determining whether an RPO makes sense for your organization can seem overwhelming, but it doesn't have to be. Talk with a McLean & Company Analyst for guidance when making the appropriateness decision.
Call #3 - Leverage an RFP to select your RPO vendor
Purchasing that is significant enough to issue an RFP must be evaluated in an equally significant manner. Discuss your RPO expectations and selection criteria to determine if your expectations are realistic and that you are checking all the boxes when making a final decision.
Book Your Workshop
Onsite workshops offer an easy way to accelerate your project. If you are unable to do the project yourself, and a Guided Implementation isn't enough, we offer low-cost onsite delivery of our project workshops. We take you through every phase of your project and ensure that you have a roadmap in place to complete your project successfully.
Module 1: Assess RPO Appropriateness
The Purpose
Expectations for this workshop.
Current recruitment process and pain points.
The issues you want an RPO to address and solve.
If RPO is an appropriate solution for your organization.
Key Benefits Achieved
A pain point assessment.
Set recruitment goals.
A draft RFI.
A go or no-go decision on moving forward with RPO.
1.1
Identify recruitment pain points and set goals
Pain Point Assessment Tool
1.2
Determine if an RPO is appropriate for your organization
1.3
Draft a request for information (RFI) for the RPO
Module 2: Develop an Effective RPO Vendor Selection Process
The Purpose
After completing this section, you will understand:
How to create vendor selection criteria.
The importance of an RFP process.
Best practices for vendor and RFP evaluation.
Key Benefits Achieved
Having completed this module, you will have:
A RFP for RPO vendors.
Vendor checklist and evaluation grid.
Question list for referral interviews.
2.1
Draft an RFP and evaluation grid