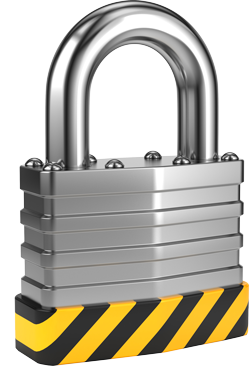 Already a member?
Sign in now
Contributors
McLean & Company conducted in-depth interviews with HR professionals and subject matter experts to gain a better understanding of HR Outsourcing.

Expert contributors include:
Tom Darrow, Founder and Principal, Talent Connection LLC
Jacque Vilet, President, Vilet International
Deanna Schuerbeke, Director HR Global Customer Service & Operations
Shanil Kaderal, Chief Strategy Officer, Pierpoint International
Three additional Human Resources and Leadership professionals contributed information to assist with the development of this blueprint. Due to the sensitivity of the information, these contributors requested confidentiality.
Your Challenge
HR departments are looking for ways to engage in more strategic, value-add work for the organization, without being stuck doing non-core transactional tasks.

HR departments are also often faced with limited resources, such as time, money, and skill; they must consider outsourcing HR to best utilize these resources and improve service levels.

HR outsourcing is challenging in itself, and it needs careful process and management in order to ensure that expectations are met and the investment is a valuable one.
Our Advice
Critical Insight
HR outsourcing can result in employee demoralization and impact the organizational culture and level of productivity.

Make sure that you are outsourcing HR for the right reasons. If the HR outsourcing provider is not able to do the task better than you can internally, reflect on why you are looking to outsource that component and make sure that it is the correct decision.

HR outsourcing doesn't end at vendor selection. Arguably the most important part of any outsourcing engagement is having strong vendor management, which begins with the contract. Make sure that the service level agreements clearly outline the organization's expectations and that they are measured.
Impact and Result
Outsourcing components of HR can be beneficial for the organization when done correctly with proper selection and vendor management practices in place.

Before engaging in outsourcing, ensure that its benefits go beyond cost savings. The outsourcing engagement must add value to the business in terms of gaining expertise and access, the ability to leverage technology, and the ability to be more strategic internally.

Managing the internal change is the other key component for success. Be transparent with the intention to outsource, gain input from stakeholders, and clearly define how outsourcing will impact their work and what their resulting new roles will be.
Guided Implementations
This guided implementation is a four call advisory process.
Call #1 - Identify your current HR pain points
Discuss your current pain points and target HR goals and initiatives. Review how the HR Outsourcing Options Analysis Tool works.
Call #2 - Assess the appropriateness of outsourcing components of HR
Review the gap analysis results, discuss what HR components are integral to your HR strategy and what components are potential candidates for outsourcing or consulting. Gain advice on how to make improvements in-house.
Call #3 - Make a decision on HR outsourcing and build a business case
Discuss your cost, risk, and benefit analysis results and your final decision on whether or not to outsource any HR components. Gain a second opinion on your business case to ensure it clearly communicates your findings and final decision.
Call #4 - Select and manage your HRO provider
Discuss your expectations of an HRO provider and how to clearly communicate those in an RFI/RFP. Gain vendor management best practices and advice on communicating and managing the change internally.
Book Your Workshop
Onsite workshops offer an easy way to accelerate your project. If you are unable to do the project yourself, and a Guided Implementation isn't enough, we offer low-cost onsite delivery of our project workshops. We take you through every phase of your project and ensure that you have a roadmap in place to complete your project successfully.
Module 1: Make the Case
The Purpose
Understand the value of assessing whether to outsource aspects of HR or not.
Understand the benefits and reasons for outsourcing.
Understand the risks associated with outsourcing.
Key Benefits Achieved
Gain a clear definition of HR outsourcing.
Avoid misconceptions.
Avoid "insourcing" – outsourcing critical components and then having to bring those areas back in-house.
1.1
Discussion to set up an understanding of what is meant by HR outsourcing
Overview of risks and benefits
Module 2: Identify Your Pain Points
The Purpose
Identify your current state of HR and compare it to your target initiatives that align with your business goals.
Examine areas of weakness within HR's core functions.
Key Benefits Achieved
Understand the areas that require focus for improvement to obtain your target state.
2.1
Review of current level of operations and projects in HR
Prioritize areas that require focus for improvement
2.2
Definition of future goals and initiatives for HR
Use the output to complete an Options Analysis
Module 3: Assess the Appropriateness of Outsourcing
The Purpose
Determine which areas identified by your gap analysis are key candidates for outsourcing.
Improve performance levels internally if a function is deemed unsuitable for outsourcing.
Key Benefits Achieved
Gain advice on what should be outsourced and what should remain internal.
Gain tips and best practices to improve identified areas of weakness.
3.1
Interpretation of the gap analysis results
Identification of which components of HR should be further investigated as opportunities for outsourcing
Advice for which components of HR should be kept internal
Module 4: Decide what HR Functions Are Candidates for Outsourcing
The Purpose
Calculate the TCO for different sourcing options.
Evaluate risks and benefits of sourcing options.
Make a decision on which aspects of HR should be considered for outsourcing.
Build a business plan to support your decisions around HR outsourcing.
Key Benefits Achieved
Gain a clear cost estimate for outsourcing vs. keeping it internal or consulting.
Ability to compare benefits and risks to make an informed go/ no-go decision.
Creation of materials to communicate decisions to both the business unit and members of HR.
Options Analysis Dashboards for each core area of HR
4.2
Evaluation of risks and benefits
4.3
Making final decisions on which components of HR should not be outsourced and which are key candidates
Final decisions on HR outsourcing
4.4
Building the business case
Module 5: Select a Vendor and Manage Your Outsourced Assets
The Purpose
Identify the correct vendor that can meet the specific needs of your organization.
Understand the importance of an RFI/RFP process.
Understand vendor management and change management best practices.
Key Benefits Achieved
Selection of the correct vendor for your needs.
Strong vendor management practices to ensure that SLAs are being met.
Good change management and communication to help ensure the outsourcing engagement is successful.
5.1
Discuss importance of vendor selection and vendor management best practices
5.2
Define expectations and criteria for evaluating the HRO providers
5.3
Anticipate and mitigate potential in-house challenges
RFP proposal evaluation grid