Leadership Development Coaching is tied directly to the 360 Feedback assessment results. Our trained coaches work one-on-one with your leaders in a confidential environment to boost their self-awareness and development.
Benefits
The 360 Feedback assessment provides a wealth of information, but many leaders struggle to know what to do with the results. When combined with Leadership Development Coaching, the 360 becomes even more valuable to your leaders and organization.
One-on-one discussions ensure leaders understand the assessment and have a safe space for further reflection to build awareness and discuss strengths and challenges.

Coaching sessions are scheduled at optimal intervals to provide enough time to reflect, learn, and take action but not enough time to lose momentum.

Coaching exercises enhance the experience and encourage leaders to take ownership of their development.
Designed For
High-Potential Employees
Experienced Leaders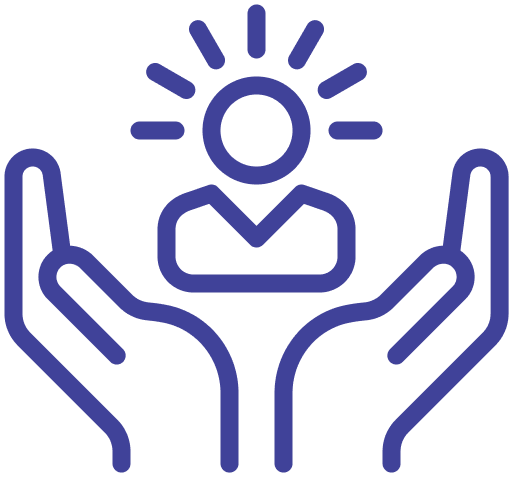 New Managers
This will benefit leaders at any level who are open to uncovering ways to develop themselves.
Goals
Build leaders' self-awareness by helping them understand how they are perceived by their direct reports, peers, and managers.

Help leaders identify strengths and opportunities for personal growth.

Empower leaders to take control of their own development and what matters most to them.

Accelerate leaders' development and help them reach their goals faster than they would alone.
Leadership Development Coaching Program Schedule
*Coaching program fees are billed annually.
How It Works
This virtual coaching will be offered for a minimum of ten leaders at your organization. Each leader will complete a 360 Feedback assessment followed by three 50-minute, one-on-one sessions with a trained coach over the course of five months. Subsequent sessions can be purchased, if required. Completing the whole program, including the 360 Feedback assessment in year two, is recommended to compare year-over-year results.
This coaching will be offered as an add-on to clients who:
Help your leaders build the self-awareness, clarity, and confidence they need to take their leadership to the next level.
Book a call to learn more.
Book a Call